We're so excited! (And we just can't hide it.) Last week, our crew attended the 2018 ADDY Awards, hosted by AAF Polk County at the RP Funding Center in Lakeland.
An annual event to honor excellence in advertising, The ADDYs offer local industry pros an opportunity to get our fancy on and celebrate the area's raddest creative work.
With the exception of the unnerving "MUST BE BORN BEFORE 1997" sign posted at each bar, this year's totally awesome theme brought us back to a time when shoulder pads, teased-to-high-hell hair and Tom Cruise were all perfectly normal. Gotta love the 80s.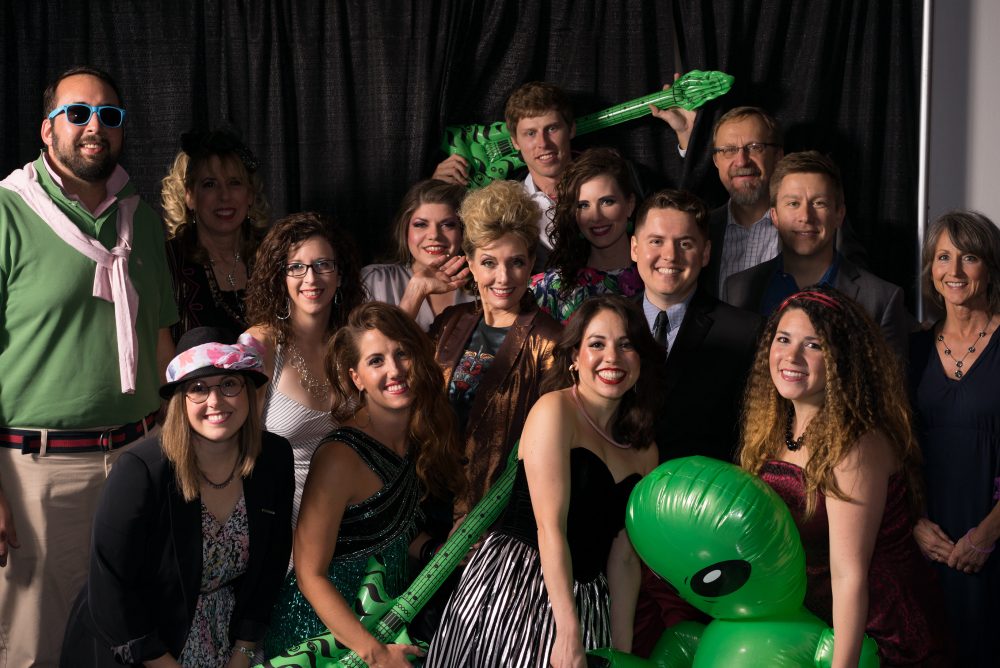 Ninety-nine luftballons and several Pop Rock Watermelontinis later, we were thrilled to walk away with a righteous haul that included six Gold ADDYs, 10 Silvers ADDYs and a "Best in Category" Benny for the CNP Brand.
It's always an honor to be recognized by your talented peers for the work you do—especially when it's for clients you love. Thanks for giving us the chance to take our passion and make it happen every day. You all deserve a power ballad.
Check out our new wave of ADDYs wins below.
Benny for CNP Brand House
Gold for University of the Ozarks Scout Book
Gold for CNP Brand House
Gold for University of the Ozarks Scout Book Copy
Gold for PSC Eileen Holden Celebration Invite
Gold for CNP Prospectus
Silver for City of Winter Haven Website
Silver for Orchard Website
Silver for CAMPUS Credit Union "In It For You" Campaign
Silver for Aktana Event Campaign
Silver for PSCF Joggin' for the Noggin
Silver for PSCF Wine for Wisdom Invite
Silver for Polk County Tourism & Sports Marketing Mini Vacation Guide Copy
Silver for Adams Estate Logo
Silver for Advanced Eyecare Associates Logo
Silver for Polk County Tourism & Sports Marketing Mini Vacation Guide