Aktana
Expanding the Brand for a Silicon Valley Pharma Tech Startup
Born in the age of big data, Aktana provides strategic decision support software to sales and marketing teams at major life sciences companies across the world. Like many rapidly growing startups, Aktana continued to evolve long after launch, adding new capabilities, benefits and audiences along the way. The brand, however, was still telling the company's earliest story. Fortunately, Aktana partnered with CNP to change all that. Today, expressed through a refreshed visual identity, new website and revamped marketing materials, Aktana's brand finally paints a complete picture for the full array of stakeholders they serve.
Services & Expertise Brand Development, Content Strategy, Marketing Strategy, SEO & Digital Marketing, Traditional Advertising, Web Design & Development
Industry B2B
The Brief
Arm Aktana with a refreshed brand that accurately represents the value they provide to their entire customer base.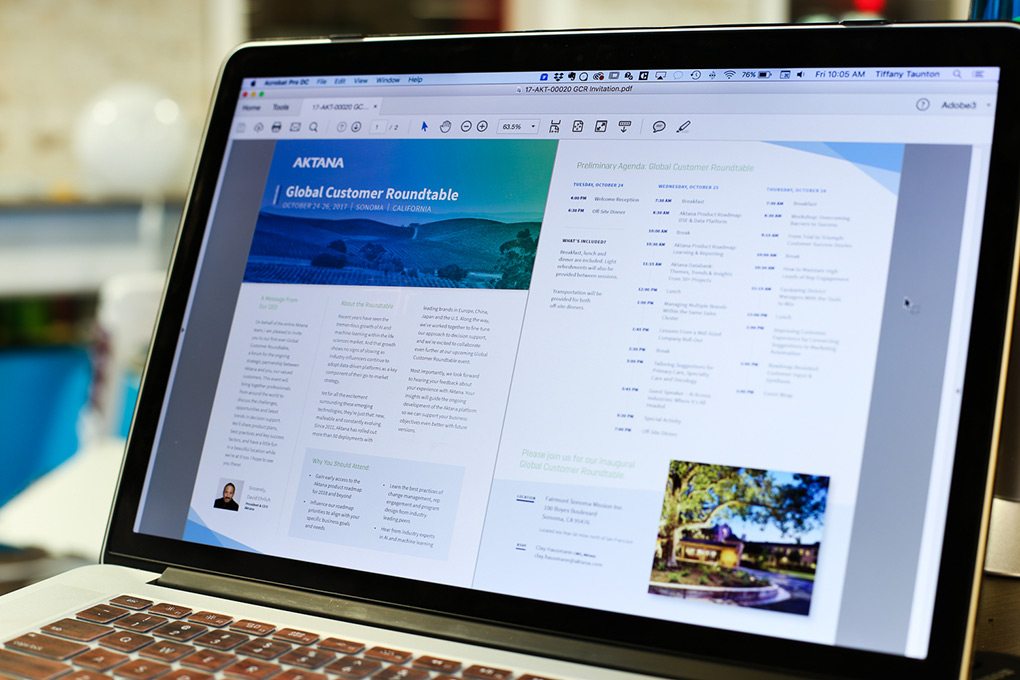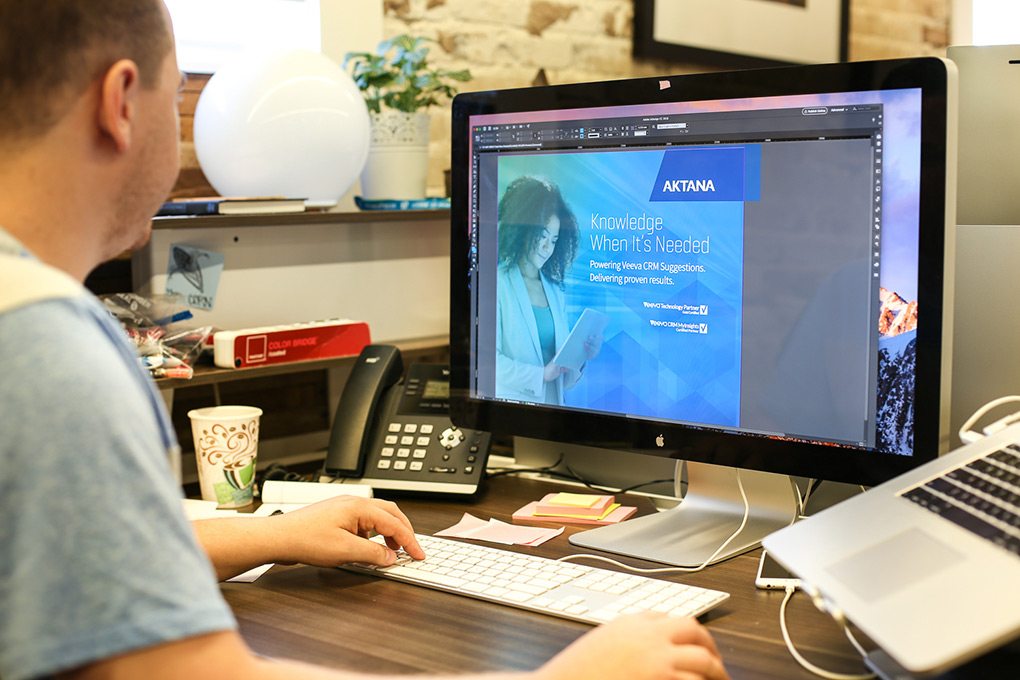 The Approach
Breathe new life into Aktana's brand—and all of its touchpoints—without sacrificing existing equity and recognition. Design a website that doubles as a global sales tool. Expand and update brand messaging to target all stakeholders. Become the darlings of every industry trade show (because when you're sharing the stage with Pfizer, you gotta look good.)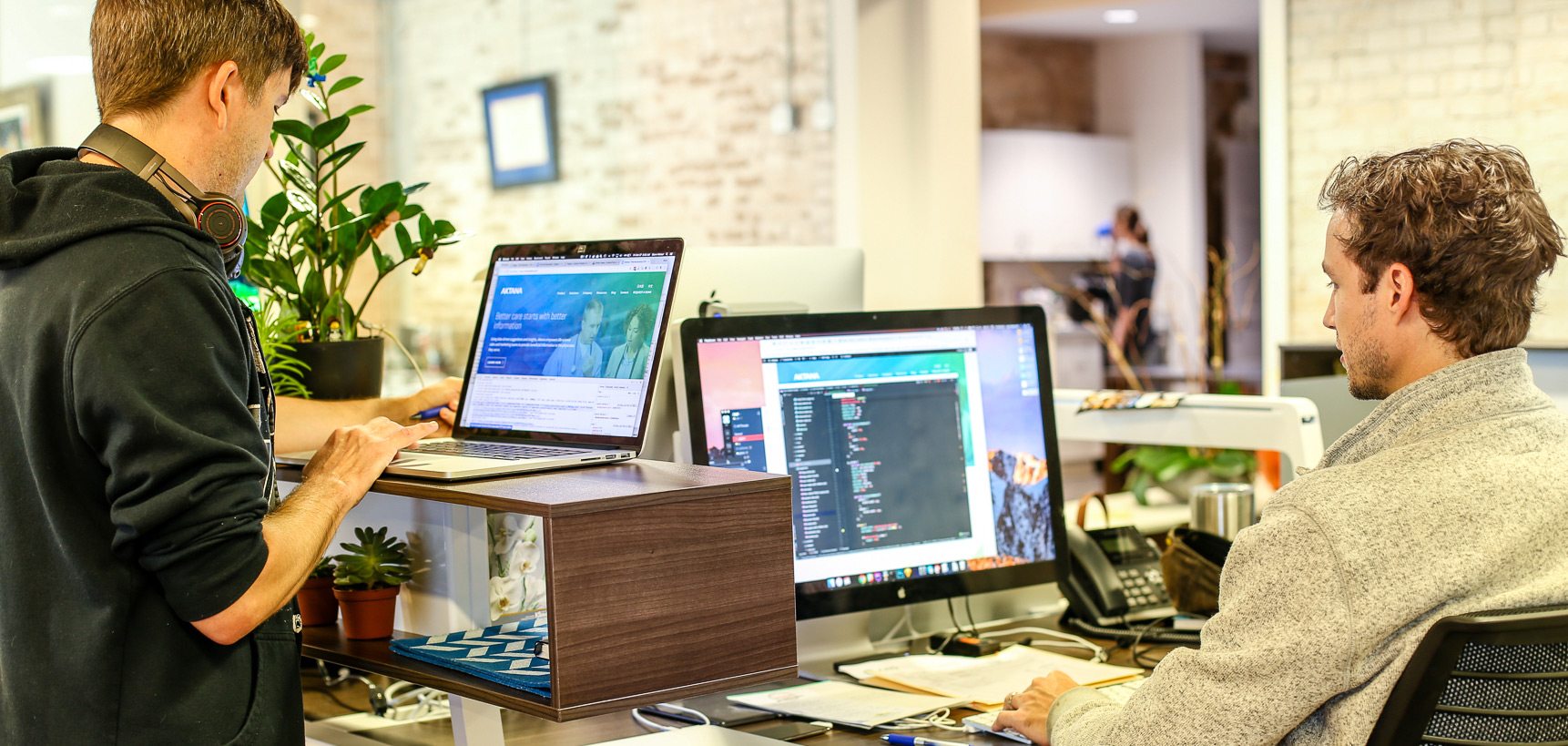 If it ain't broke, don't fix it: Finessing the Aktana brand
Thanks to a vibrant color palette and smart use of photography, Aktana had already begun to distance itself from the monotonous world of whitespace-dominated tech companies targeting the life sciences industry. We played off of Aktana's initial instincts, incorporating the elements that helped them stand out into a more sophisticated, refreshed brand identity.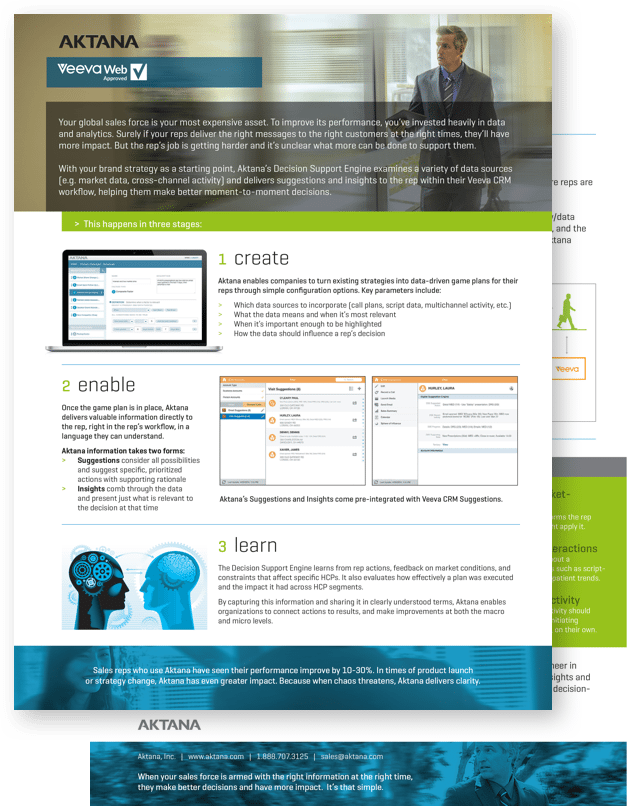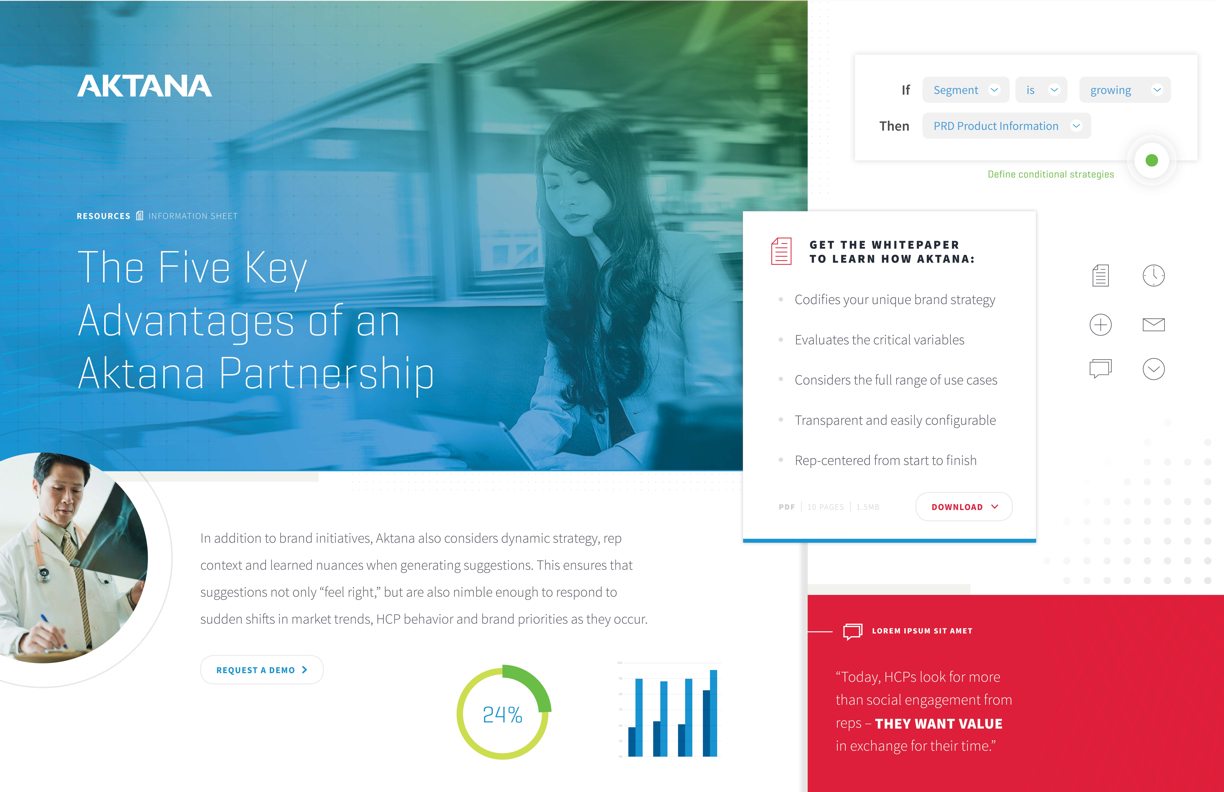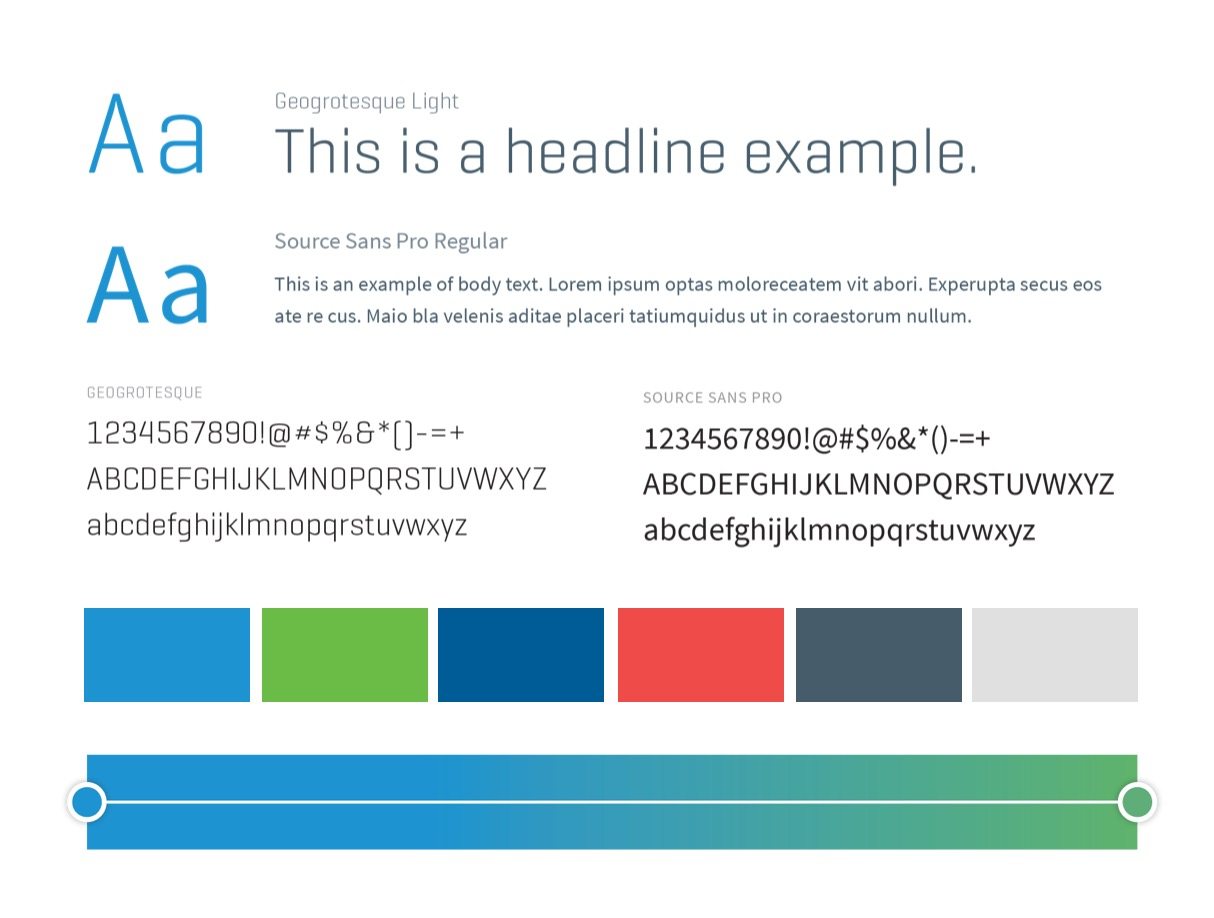 Building trust through consistency
Aktana's new brand standards guide makes it easy to deliver a consistent user experience across any medium.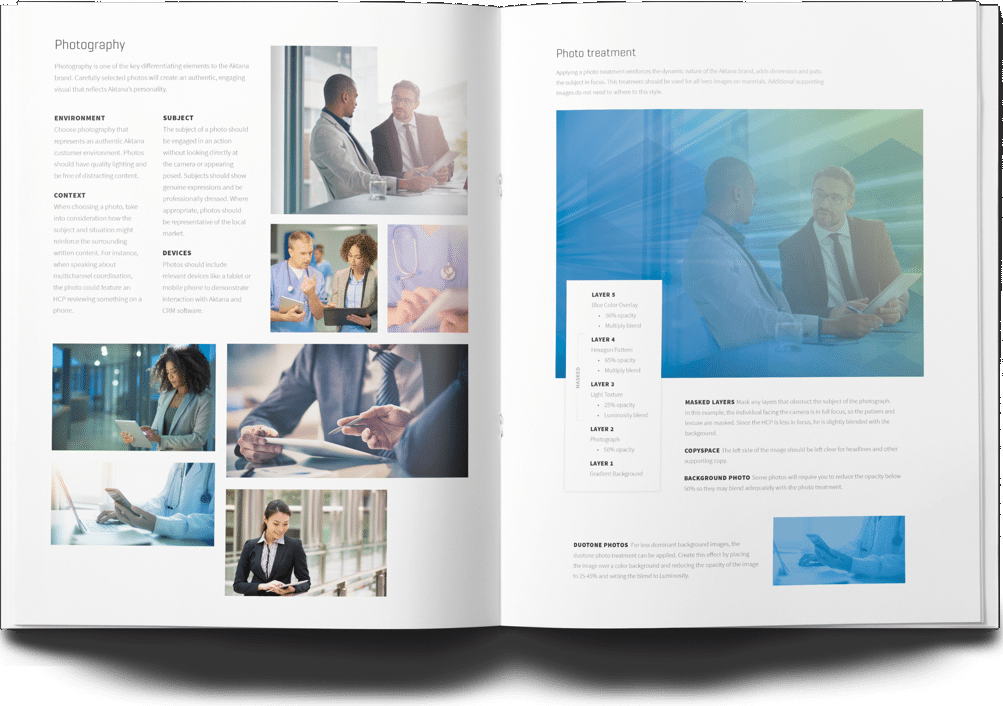 Side effects may include increased web traffic
The new website draws from revamped brand language that expands Aktana's focus from benefitting the sales rep to empowering entire sales and marketing teams. The site ushers visitors through a detailed explanation of the product and leverages curated content that's fine-tuned to the sales, marketing and data science stakeholders Aktana needs to reach.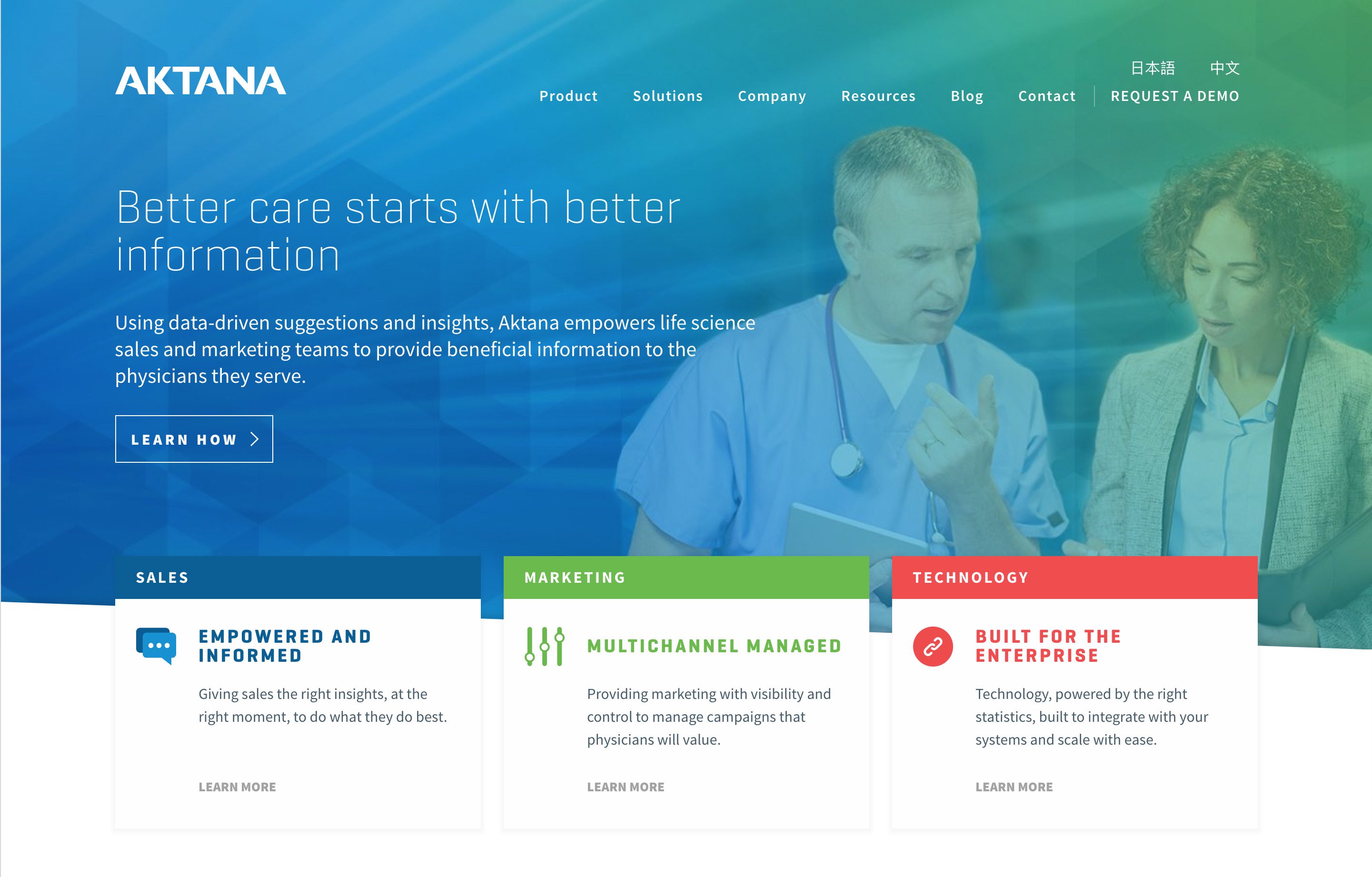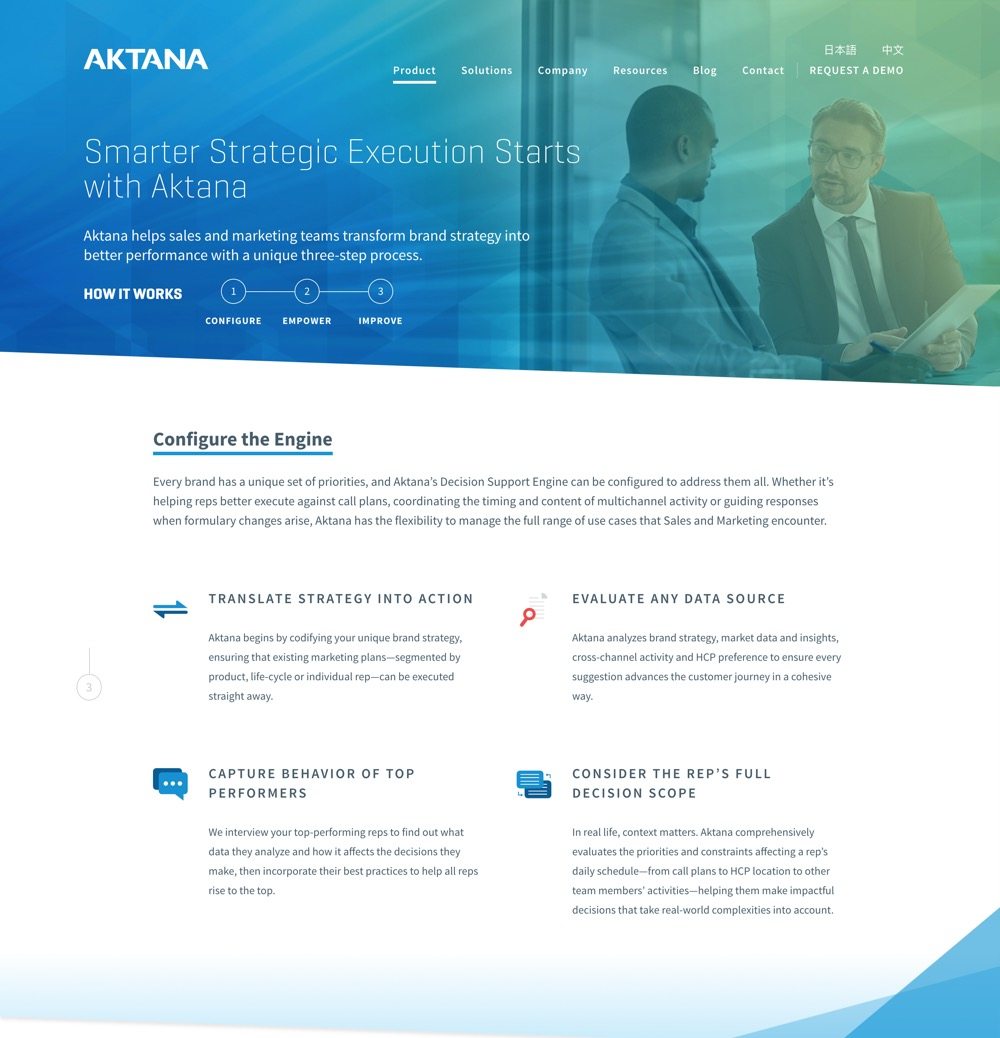 A door for every decision-maker
Aktana faced the added challenge of explaining their value quickly and succinctly to an audience ranging from CMOs to data-science pros. Targeted audience pages address the most pressing needs of each likely group of site visitors.

Going global
Originally limited to one general site developed for the US market, Aktana's web presence now includes a collection of websites featuring localized content for Japan, China and, soon, Europe.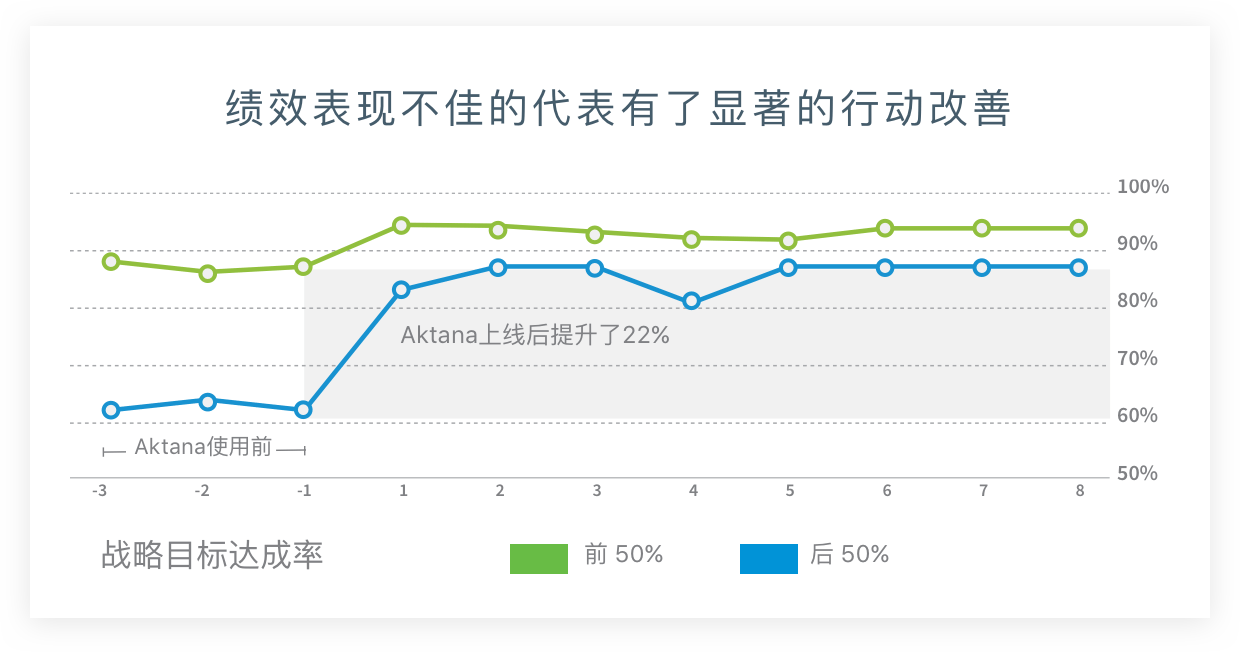 We're gonna need a bolder booth
Industry trade shows are a major lead-generator for Aktana, so when tasked with creating an engaging event presence, we left no creative stone unturned. Every detail strategically reinforced Aktana's brand personality and key value propositions. Slapping a logo on a hotel key card and calling it a day? Not here.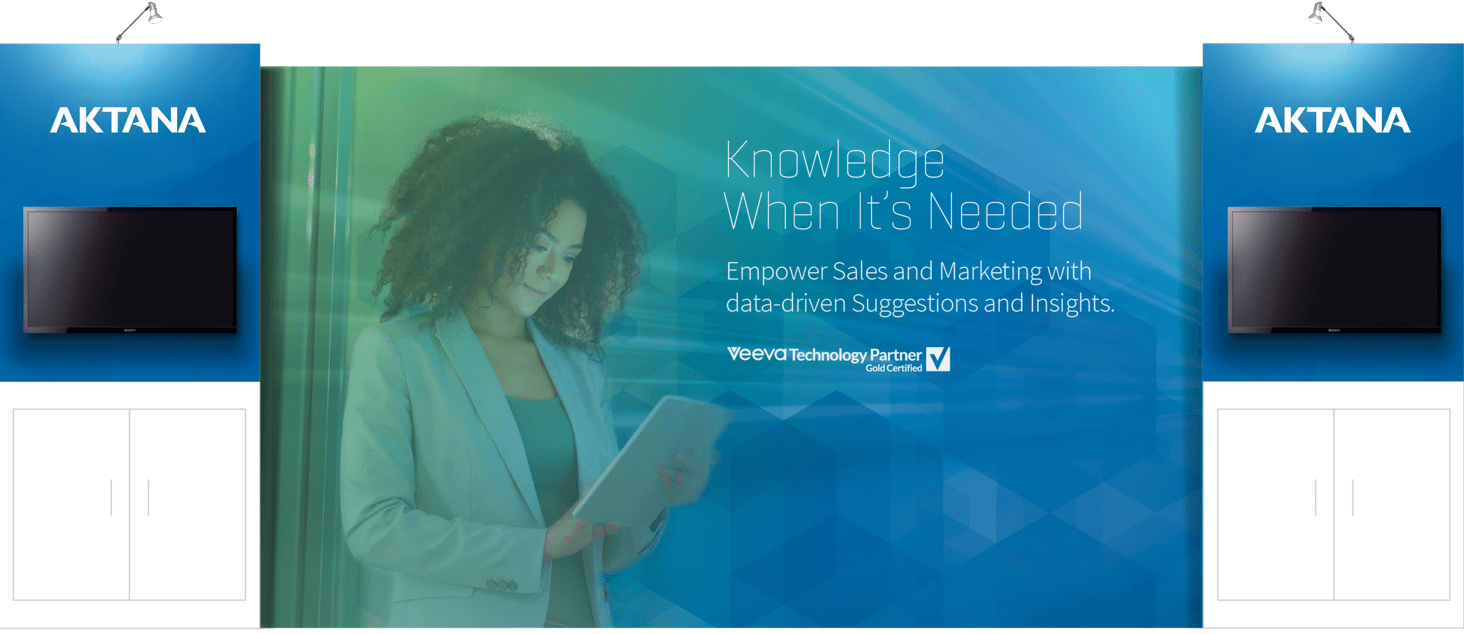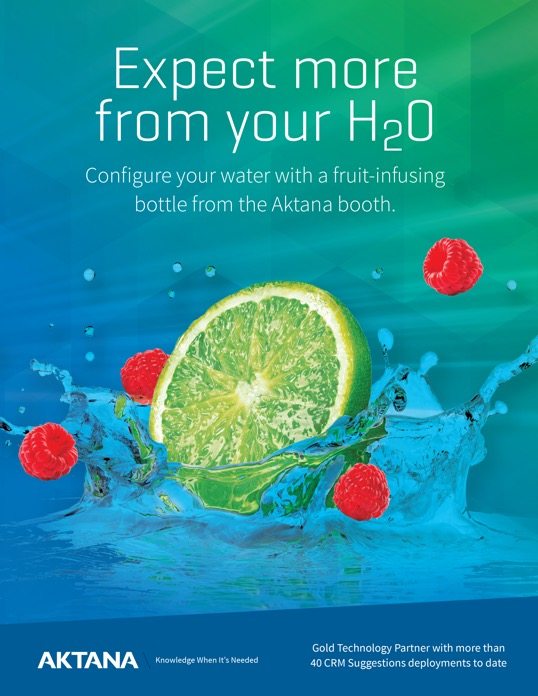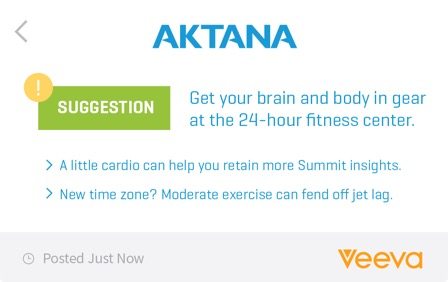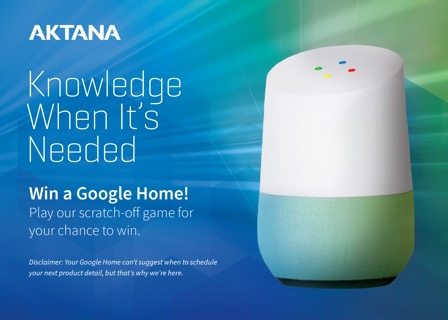 Eye-catching trade show presence
Just because you're a niche B2B software company doesn't mean your booth has to be boring and bland. We designed Aktana's colorful display to make bold waves in the tradeshow sea of sameness.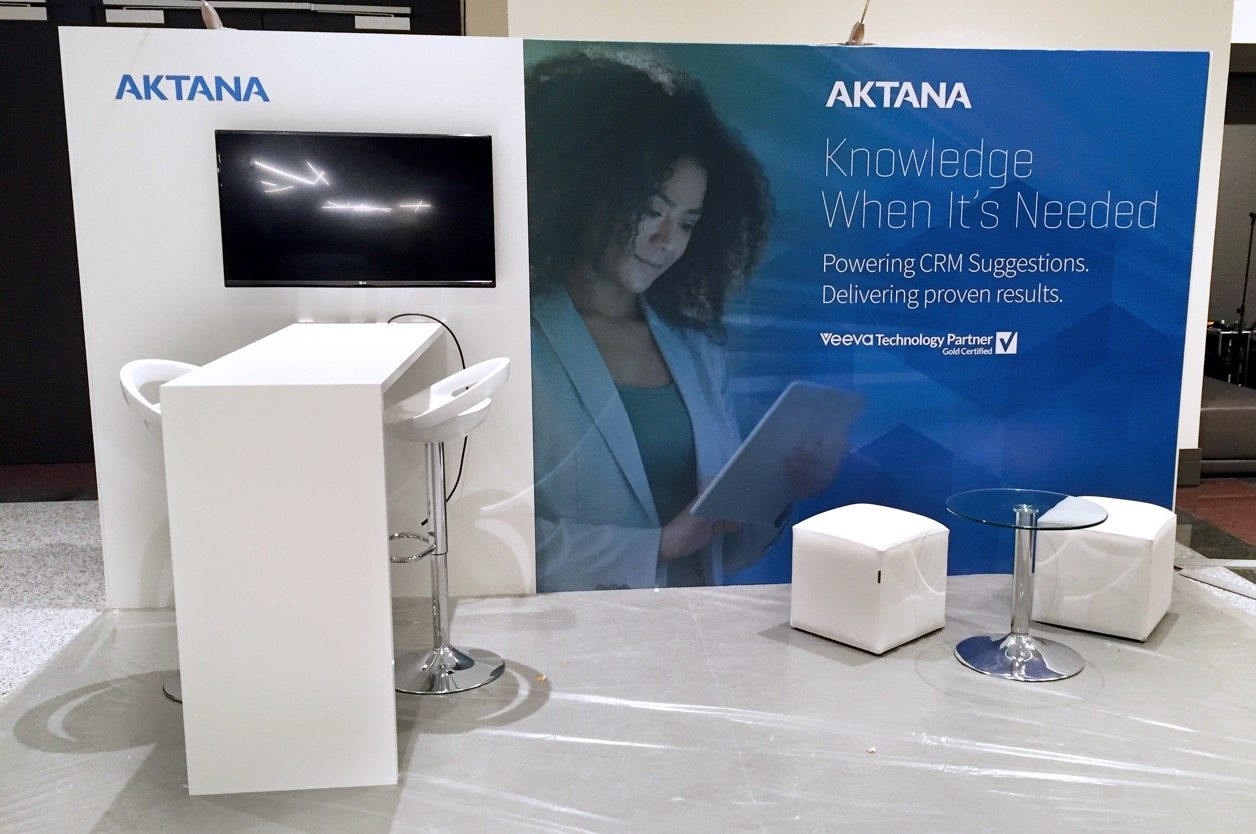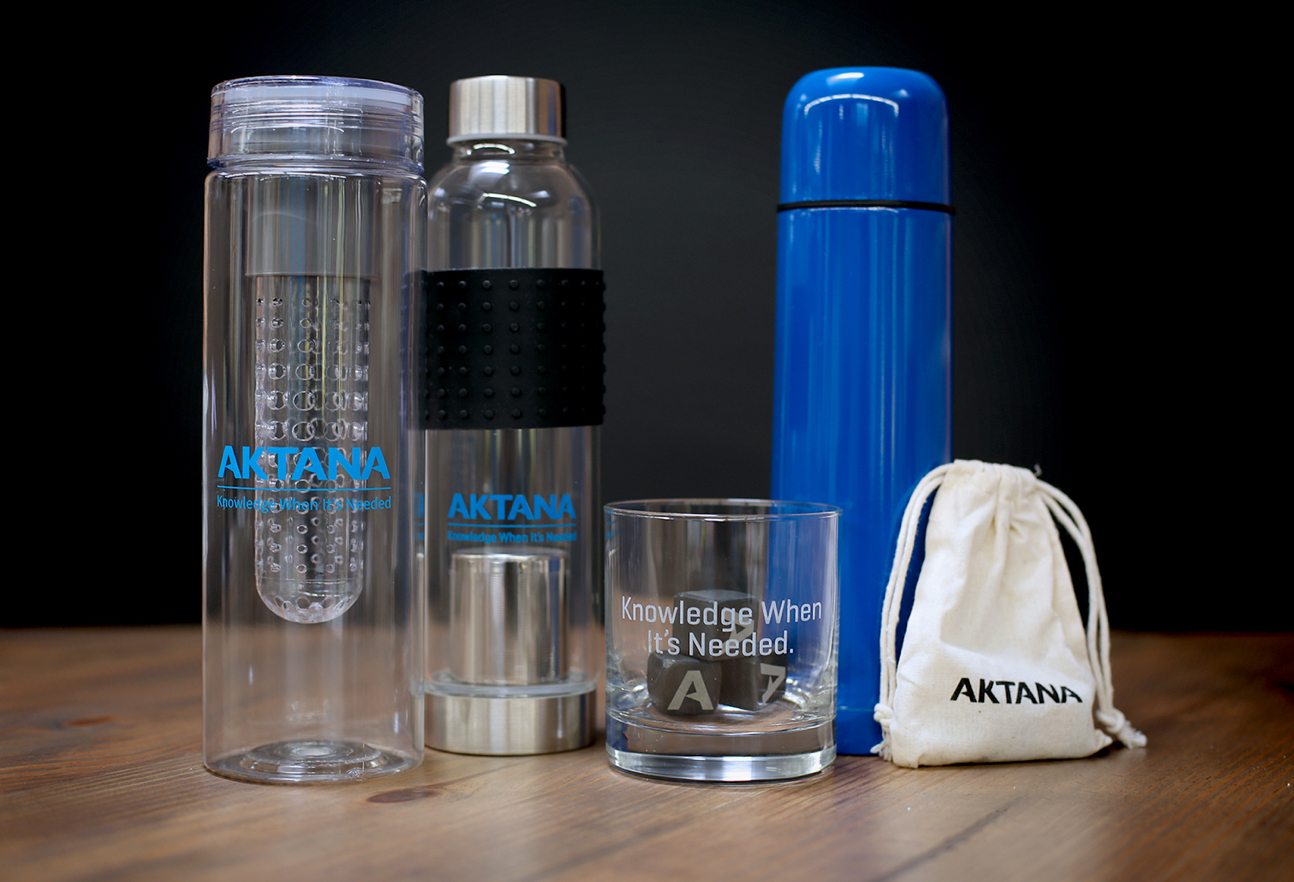 Doling out stand-out swag
Remember all of those trade show thumb drives that caught your attention? Yeah, we don't either. Our POV: if the product is worth tossing, so is the idea.
The Results
Armed with a redesigned website and refreshed identity, Aktana's brand now accurately reflects its position in the international pharmaceutical sales and marketing space. Following launch, Aktana has seen a 40.6 percent increase in total site visits and a 33.3 percent uptick in unique users year-over-year. Engagement and impact at key industry trade shows have risen in turn. At a recent global commercial summit in Philadelphia, Aktana's presentation attracted more than 150 attendees—nearly double the size of the next-largest partner presentation featured at the event.
40%increase in total site visits
"From elevating our brand and designing our new website to ensuring we're the standout presence at any industry trade show, CNP continues to play a central role in our marketing and sales success."
Clay Hausmann
Chief Marketing Officer, Aktana