It's a tempting proposition. For a few minutes of your time and a couple hundred dollars or less, you can have a new logo delivered to your inbox at Amazon Prime speeds. The commoditization of design—and, let's face it, most services in our industry—is everywhere. As a graphic designer, I'm often asked, "But really, what's the difference?"
It's depth.
From AI-driven logo generators like Tailor Brands to rapid-fire design contests like 99Designs and Fiverr, speedy "economy" options won't deliver the deep insight your brand deserves. If you truly want to differentiate your business (and you should), it's in your best interest to invest the time and effort in a process-driven approach.
In Logos as in Life: You Get What You Pay For
Case in point: We recently completed on a logo redesign project with All About Aging, an aging lifecare management firm that offers a full range of planning and management services—all highly individualized to each client's stage of life and particular needs. They contacted us after trying some of the art options listed above, which left them with a fat stack of logos and even more confusion.
So what did we do differently? Dive into our brand process and find out what sets a deliberate design approach apart from the quick and cheap, the DIY and the well-intentioned work of your artistic friend who could, you know, just take a stab at it.
Step 1: Draw a Map to Your Destination
Immensely important yet frequently overlooked, discovery helps us establish clear communication goals for our designs. We pin down the landmark elements of your brand, then try to connect them in a strategic and cohesive way.
In our discovery meeting with All About Aging, we learned they are the only local care management firm that provides such individually customized care plans for each of their clients.
A logo generator pulling popularly used fonts and symbols can't explain that. They brought several logos that they'd had made, none of which felt personal or authentic to their brand.
Some of the logos skewed trendy and generic. Others were too cliche. All pointed to a discovery process that had been more perfunctory than purposeful.
This is what gets us giant strides ahead in the design process. And even more importantly, it's what keeps the work honest.
Step 2: Align Yourself with the Audience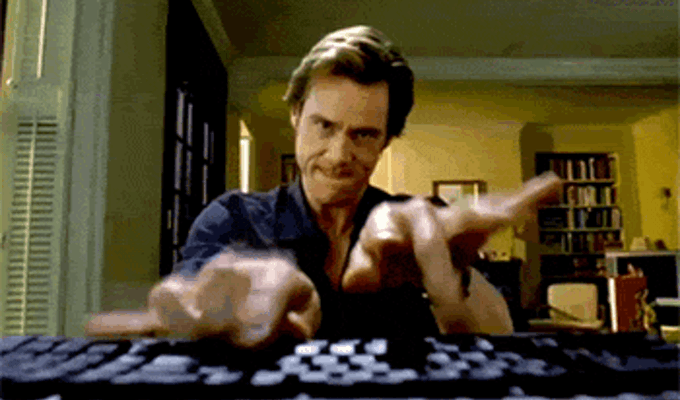 Obviously, it's hard to aim in the dark. Before even notching the arrow (or pencil), we get familiar with all the surroundings. What else speaks to this audience? What is the competition up to? How can we get beyond any cliché symbolism that dominates the industry?
At its core, design is an exercise in empathetic thinking. Although I am rarely part of the target audience, I find myself imagining how I would think, feel and act in their position. It's always helpful to seek out members of the target audience, but when that's not feasible, let empathetic thinking be your guide in the research process. According to our Creative Director, Mark Adkins, research is the strongest element of the conceptual cocktail we're mixing. And because we want the process to be fun and rewarding for you, we always measure carefully.
Step 3: Explore (Almost) Every Possibility
Alright, let's talk analog. In this next step, we cozy up with our inspiration, a pencil and some paper and give ourselves permission to get lost down all the rabbit trails. We bounce around several ideas, then iterate on those ideas, until we have pages and pages of possible directions. The key is to keep moving. If you're a photographer, you don't stop to edit photos mid-shoot. Instead, you keep hitting that shutter, trying every possible angle until you capture the perfect moment or composition. The same is true in logo design. If you fall in love with a solution too quickly, you risk missing out on better ideas.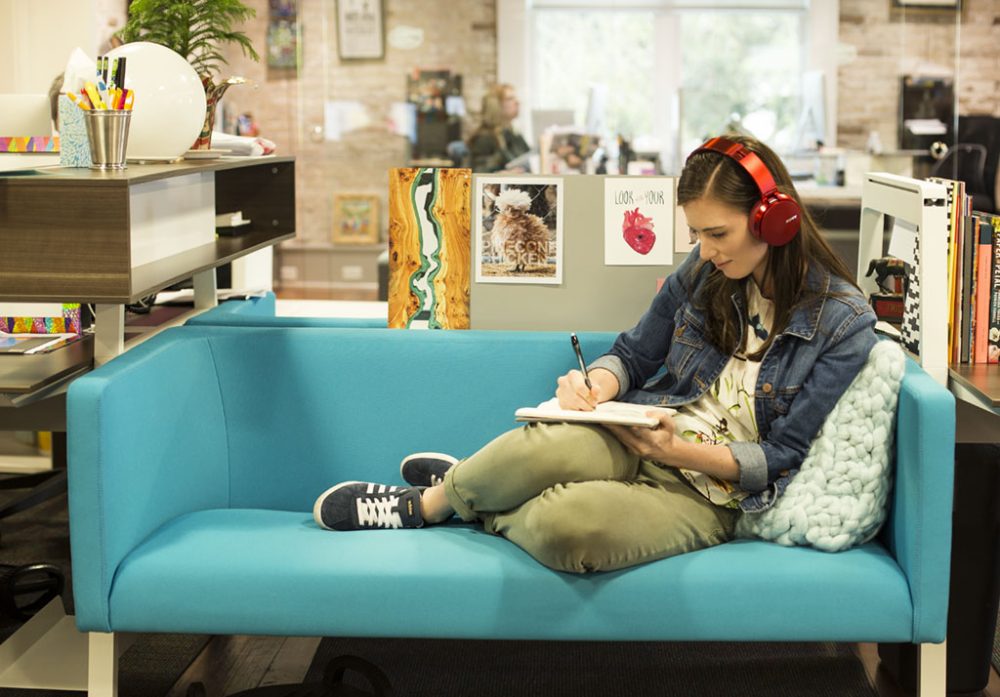 Step 4: Pressure-test Your Winners
After the sketching phase, we vectorize and refine our ideas. Typically, the designer will bring several concepts to the team and gather feedback. We discuss gut reactions, suggestions for improvement and alignment with the creative brief. These subjective eyes are invaluable for gauging the reactions of people unfamiliar with the client and creative brief and often point out things that I was blind to before.
The refining stage doesn't just apply to our concepts; it applies to our strategy as well. We put ourselves through consistent gut checks to make sure we're still aiming true. Through our collective brain power, we're able to reach better solutions for the client than one person (or computer) could ever achieve alone.
Step 5: Find the Best Right Answer
After refinement bootcamp, we narrow down our ideas to our strongest design concepts. We present these logo options, along with rationales for each design decision, to the client. And then we hear them out. (Cue the feeling of nervous excitement akin to when someone is opening a gift you made them.)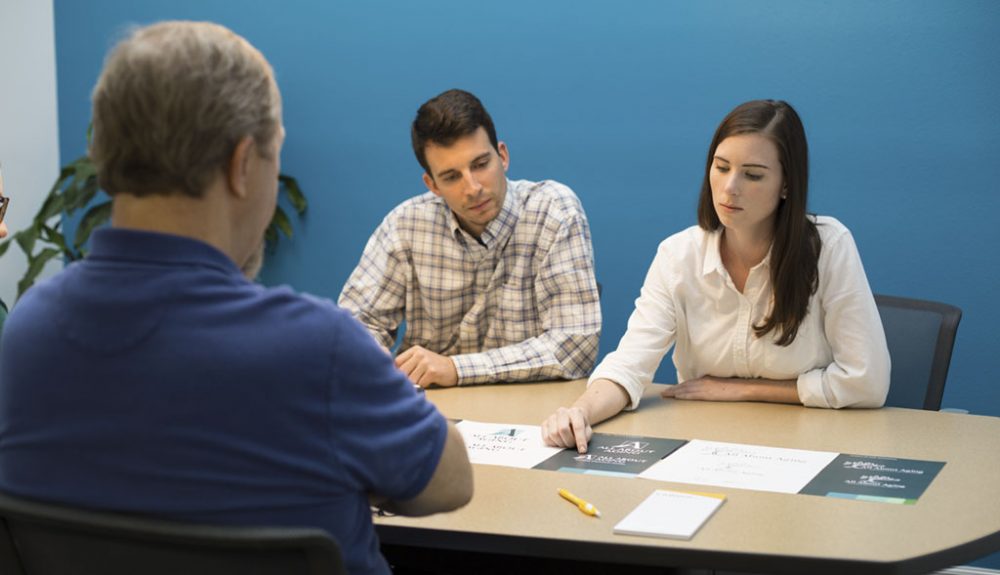 The Final Result: A Logo that Actually Looks Like You
Some clients will say, "Yes, this is the one!" right away; others will want to have more of a hand in the final molding. All About Aging was the latter, and that's just as well—we enjoyed how involved they were. We refined further, discussed purposefully, and now we all agree that we have reached the best possible outcome: an authentic visual identity that isn't just trendy, it's truthful.
Better yet, we'll let the client tell you.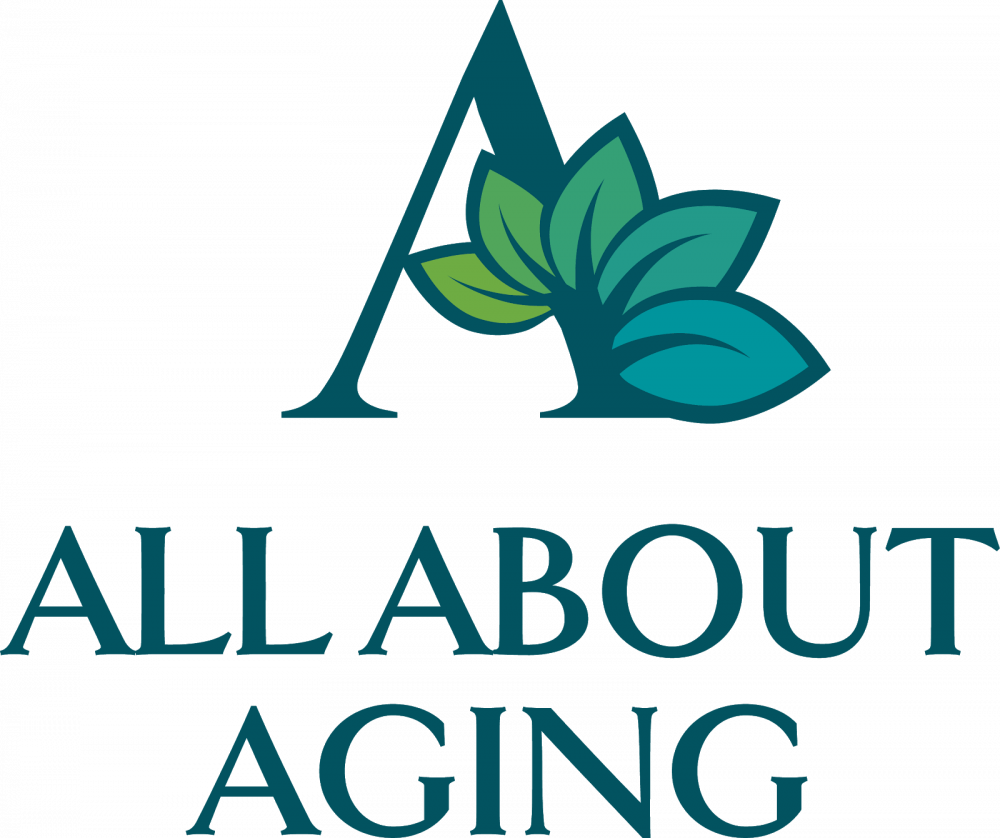 "CNP was a pleasure to work with through the logo development process, which says a lot because in our experience, it was not an easy process. Before we came to CNP, we had a challenging time finding a designer that understood or really heard our message and were frequently shown logo ideas that left us confused about what we must have said in our discovery meetings. CNP was able to translate our array of ideas, wishes and values into a logo that truly captured our identity."
Cari Leigh Herrington, MBA
Business Manager, All About Aging