Central Florida Visitors & Convention Bureau
Tourism Development Bureau Gets a Fresh New Attitude
Visit Central Florida is tasked with improving economic and developmental growth in Polk County. But with major tourism hubs on both sides, the area faces a serious visibility challenge. Thanks to our long-standing history with VCF, we were in the best possible position to understand their vision and deliver the perfect solution: A colorful, modern campaign guaranteed to reach all audiences, from soccer moms to snowbirds.
Services & Expertise Content Strategy, Marketing Strategy, Media Planning
Industry Tourism & Travel
The Brief
Create a vibrant, family-friendly campaign with a cohesive brand that sets Polk apart as the ideal vacation destination — even in a sea of tourism heavy hitters.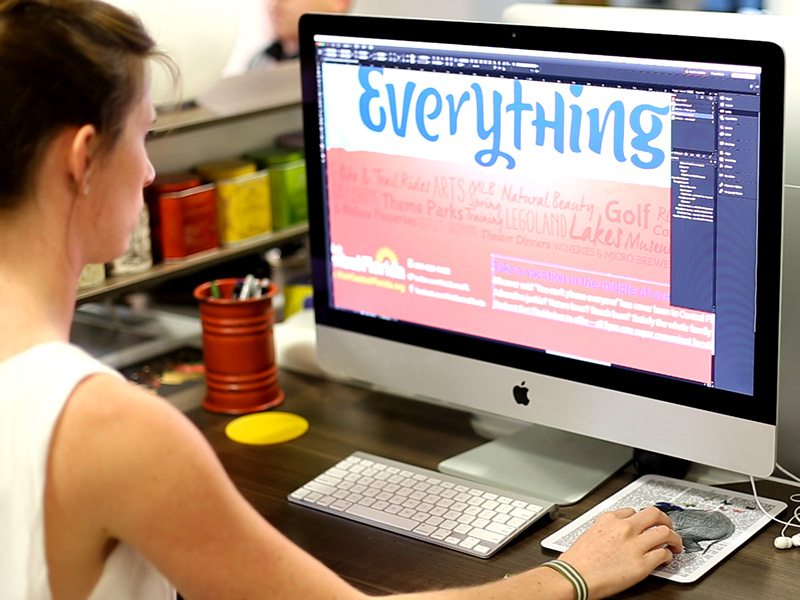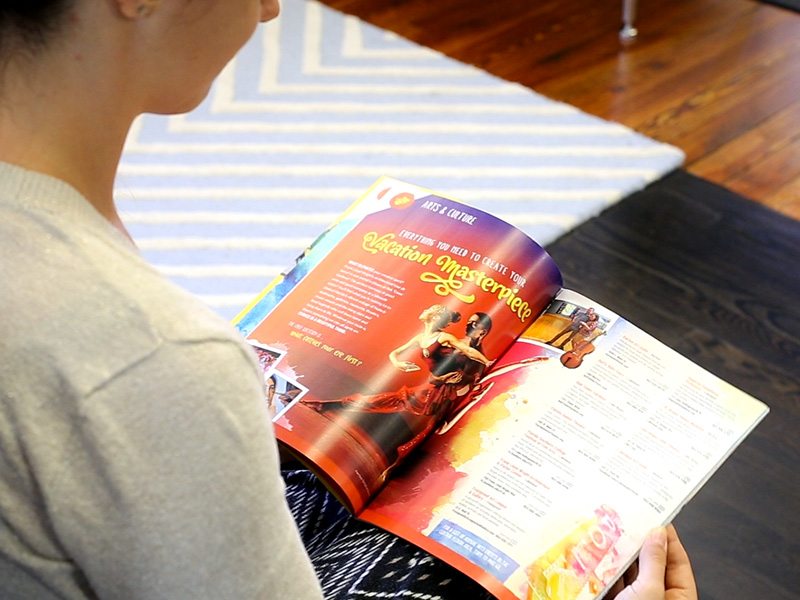 The Approach
Stop avoiding the Mouse — er, elephant — in the room. Polk's central location is actually its biggest strength. One that offers a gateway to an array of memorable vacation experiences, not just a theme park or two. Our mantra for the trip-planners at home? Choose Everything.
PERSONALITY, DOWN TO THE LETTER
Hand-drawn fonts, watercolor accents and snapshot styling. You'll wish you were here.
BANISHING THE BLAND
Done-to-death palm trees and kidney-shaped swimming pools? No thanks. Make way for the real Polk County, an inviting playground brimming with historic charm and natural beauty.
SMALL WORLD < ALL WORLD
Local treasures. World-famous attractions. Sugar sand beaches. On just one tank of gas. Your vacation in the middle of everywhere starts here.
[And now, a nice little palette-cleansing dish of lemon sorbet to prep your taste buds for the entree]: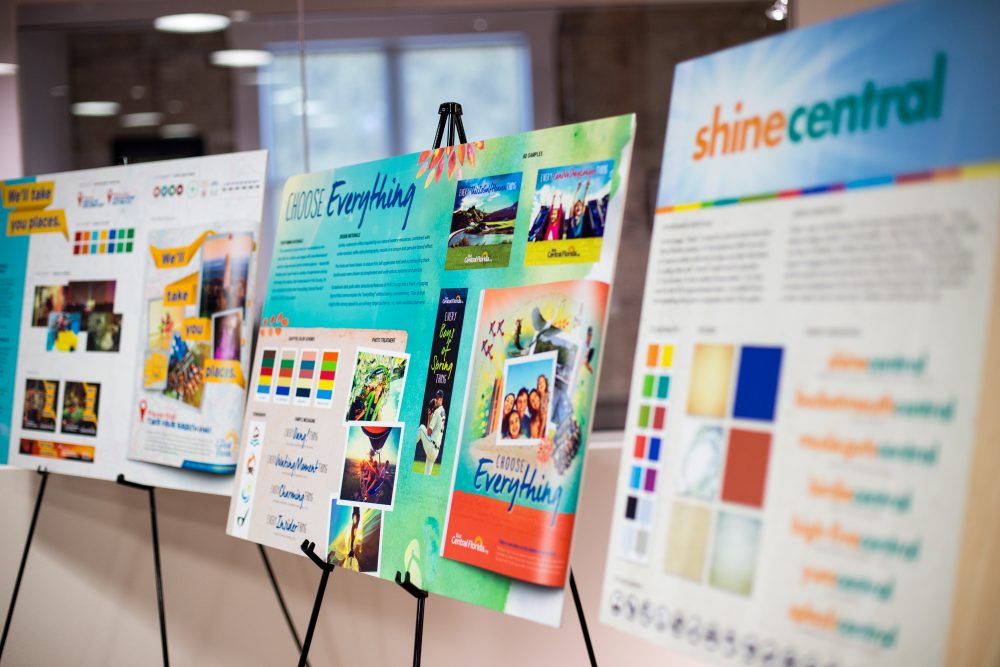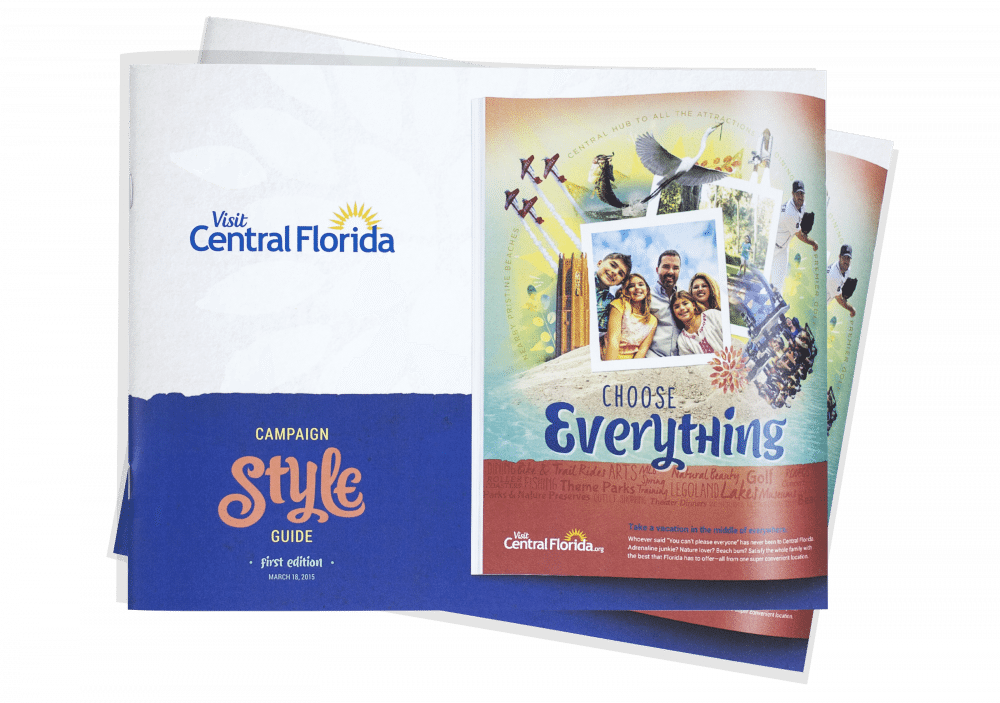 Color chameleon
With adaptive palettes, designs can be easily tailored to specific activity categories and audiences without disrupting visual harmony.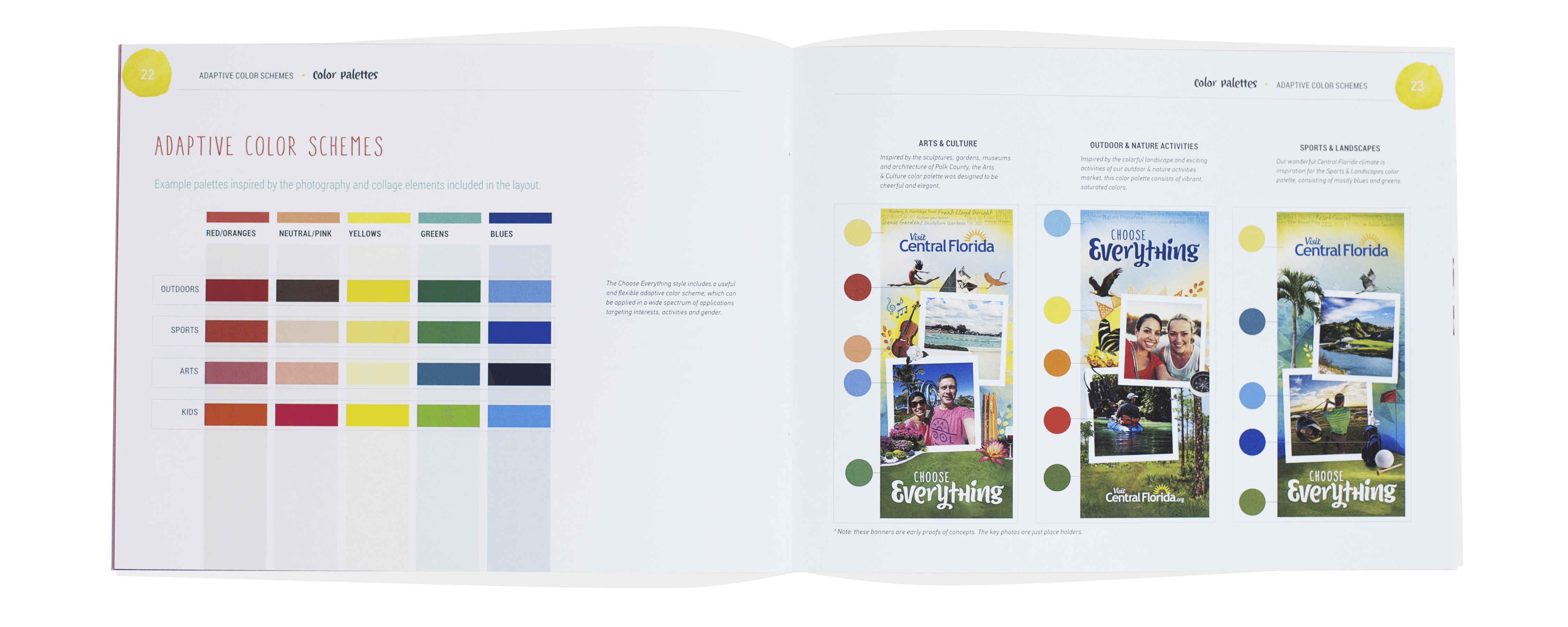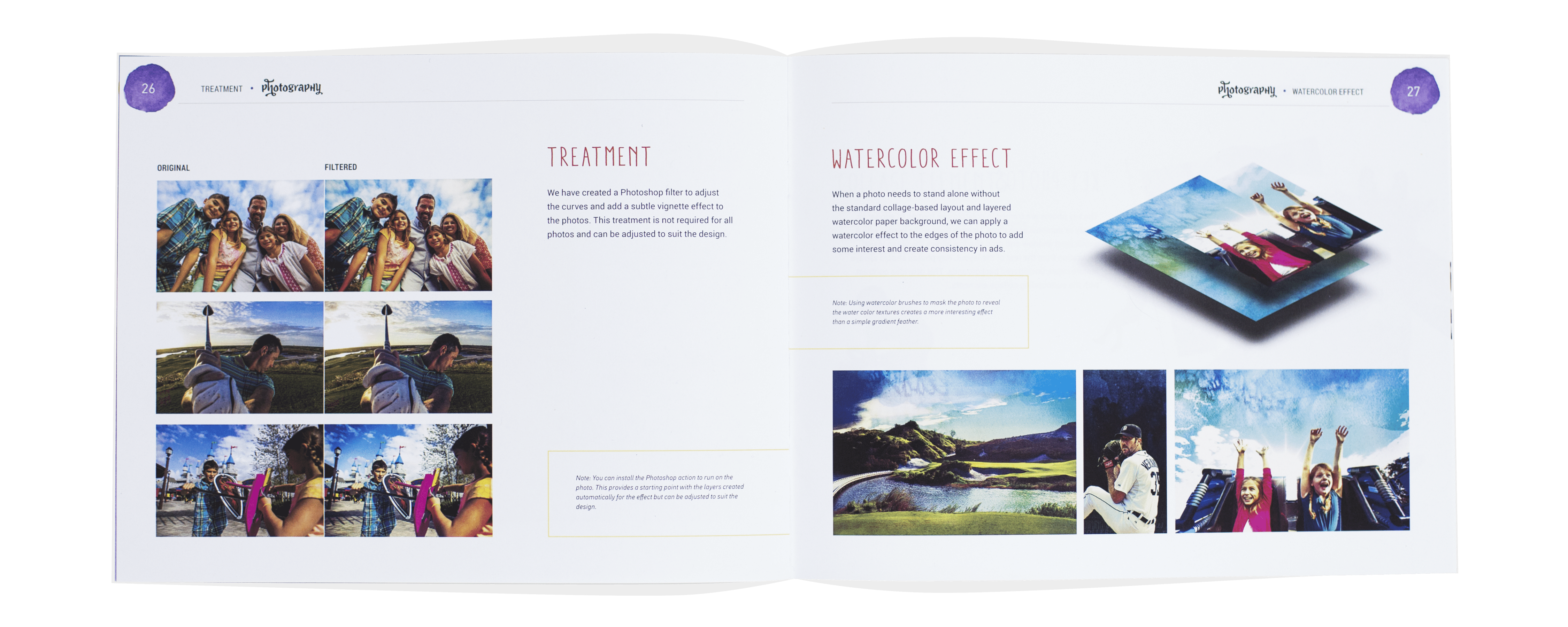 Made to measure
Stock photos and canned copy weren't going to cut it. To convey a candid impression of Central Florida fun, custom was the only way to go.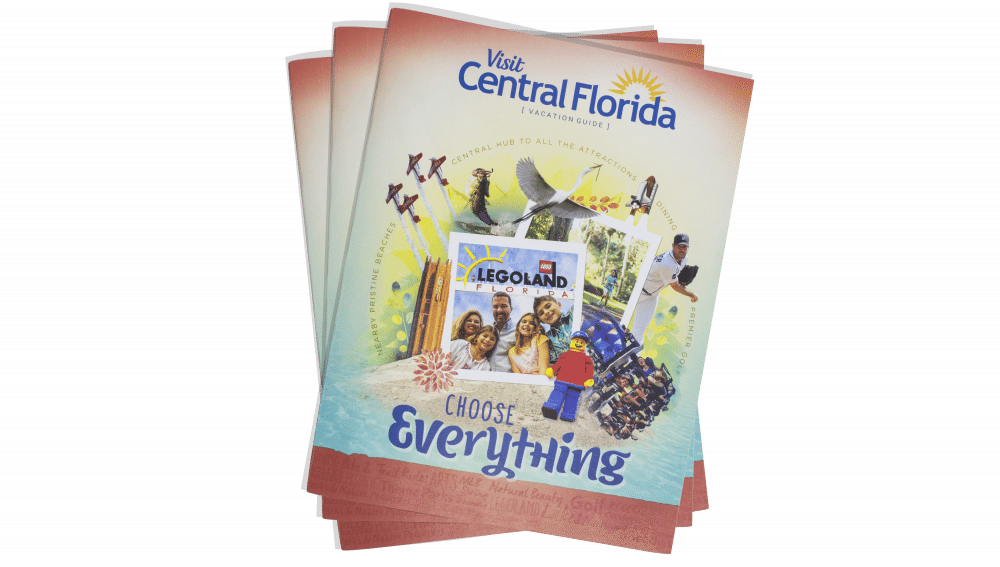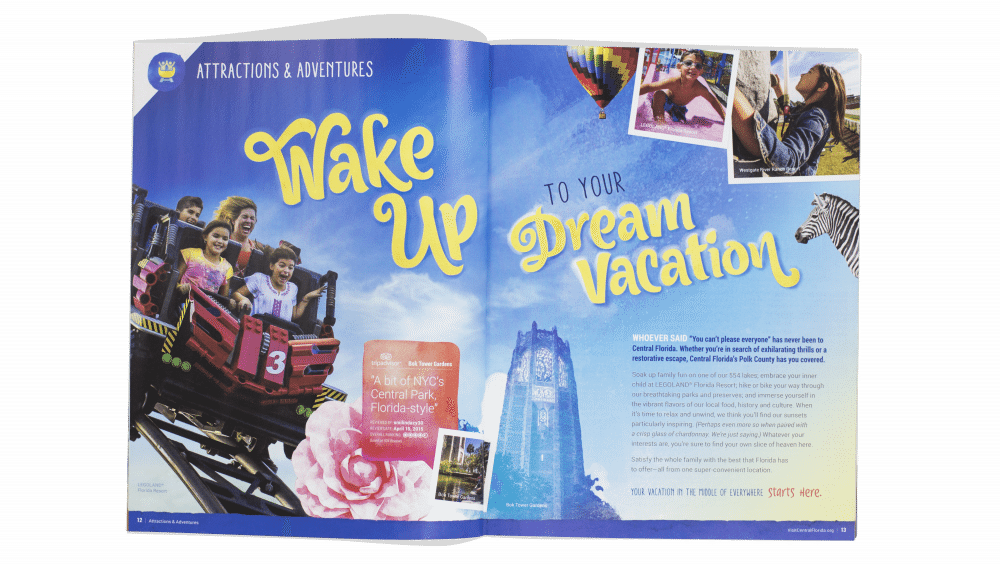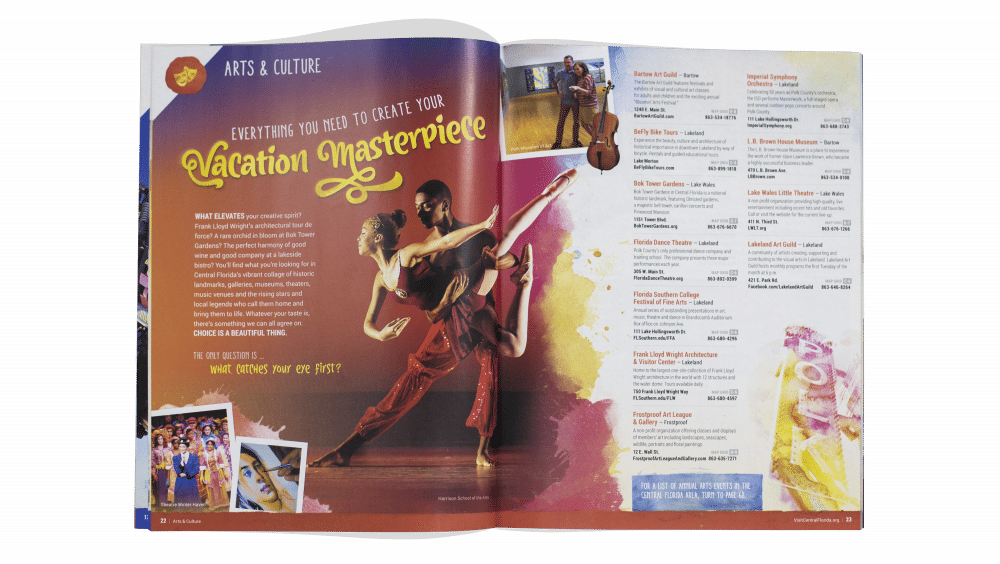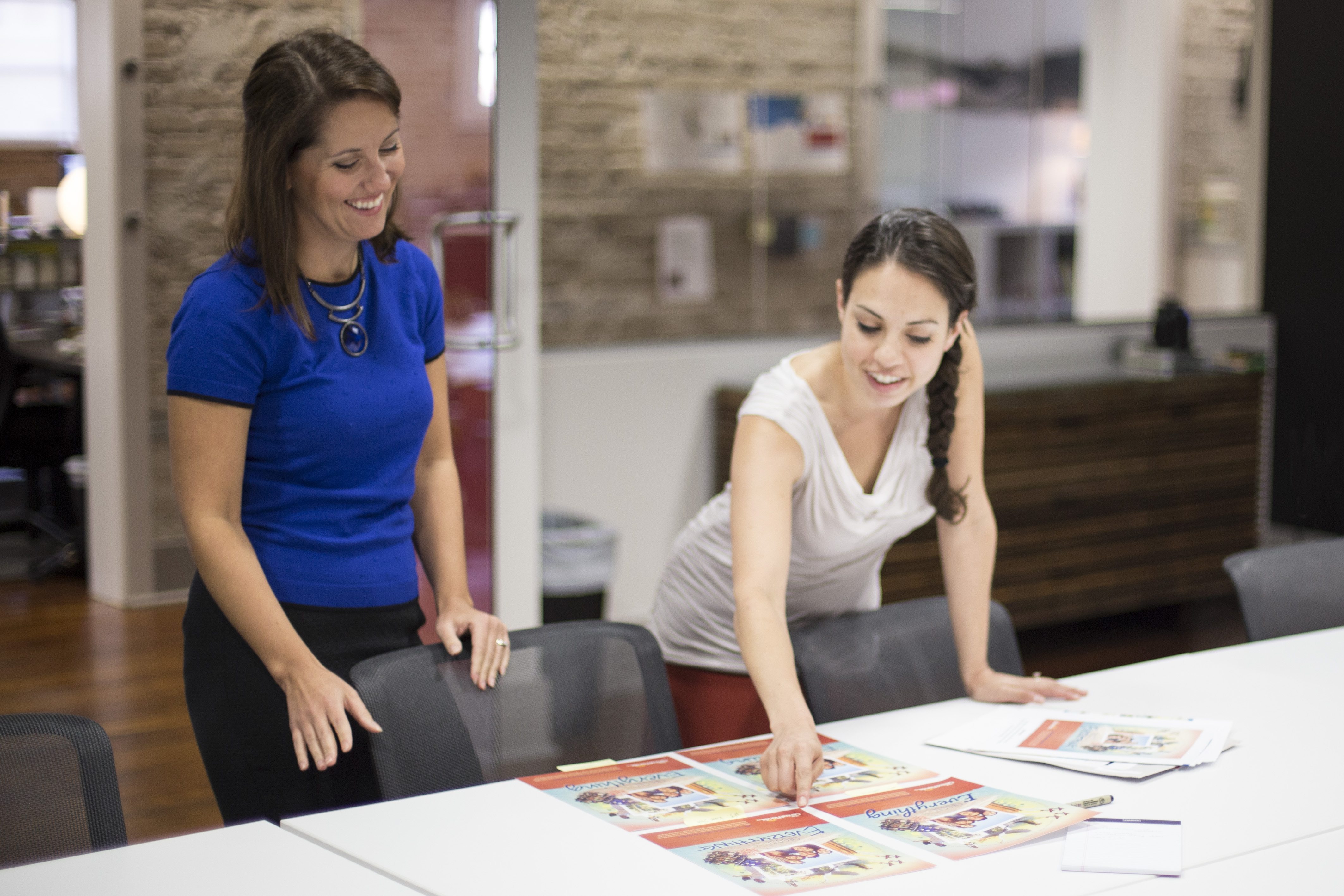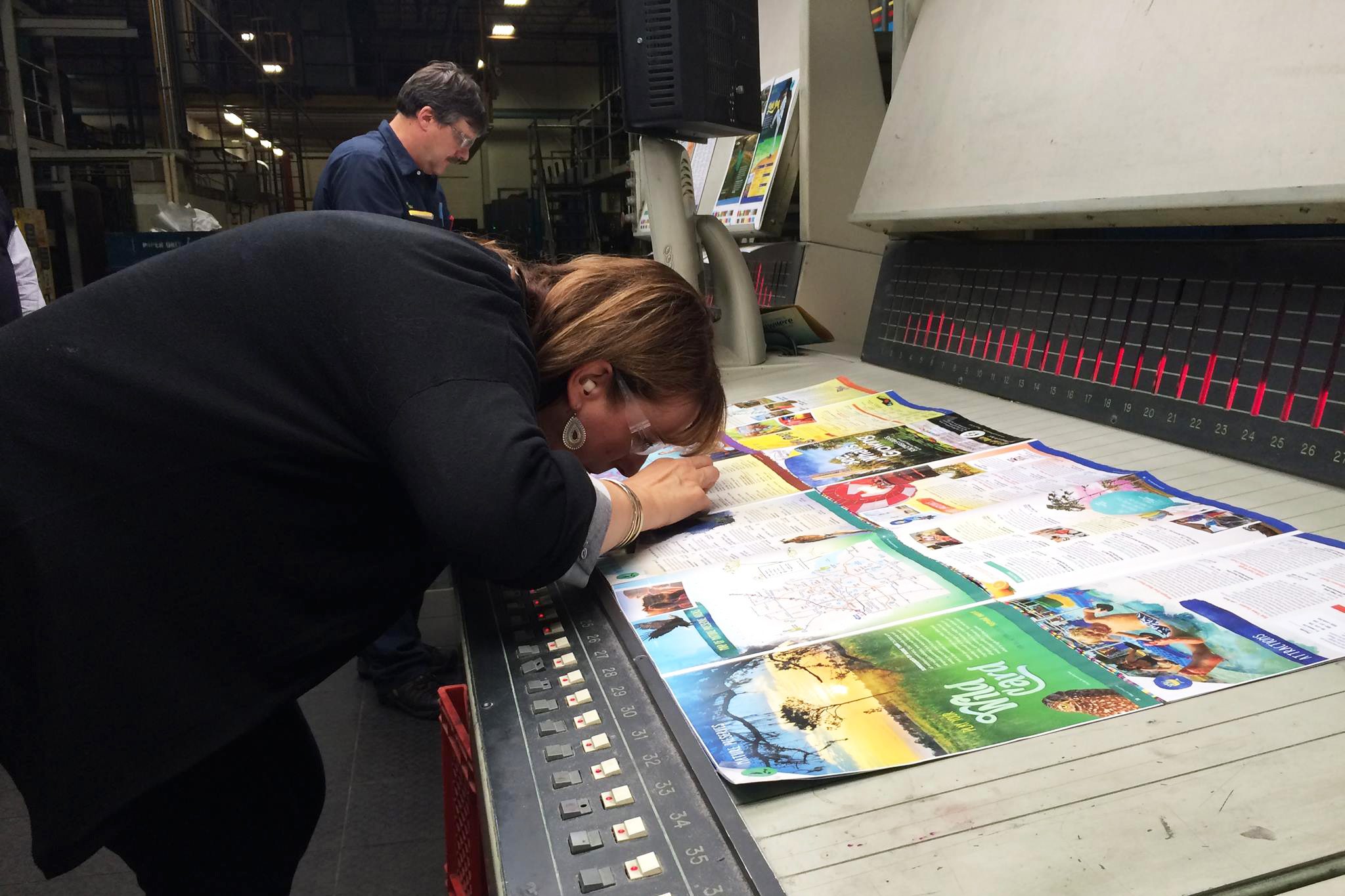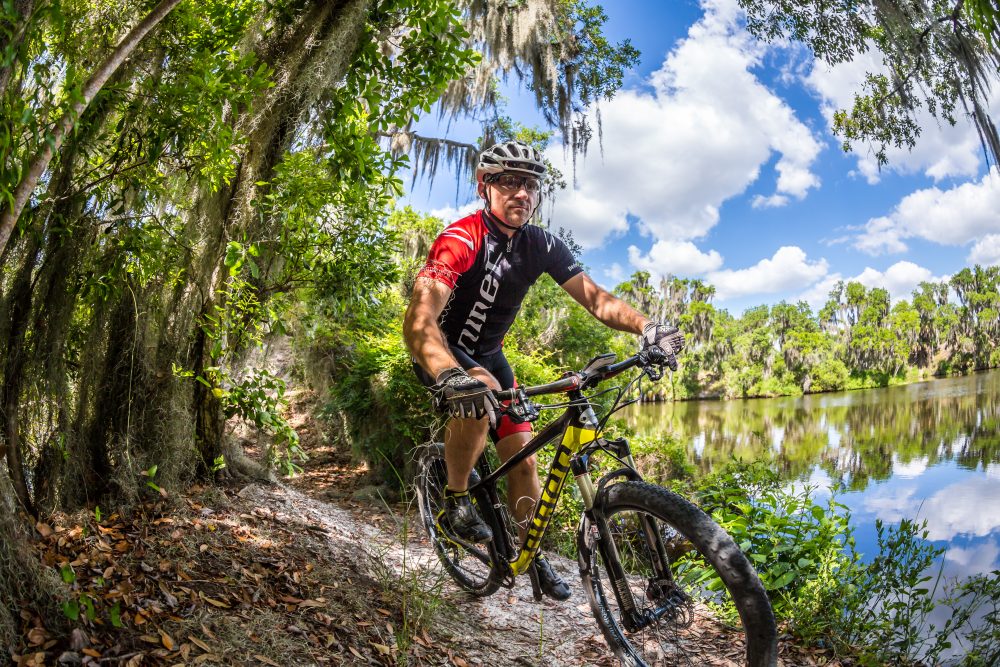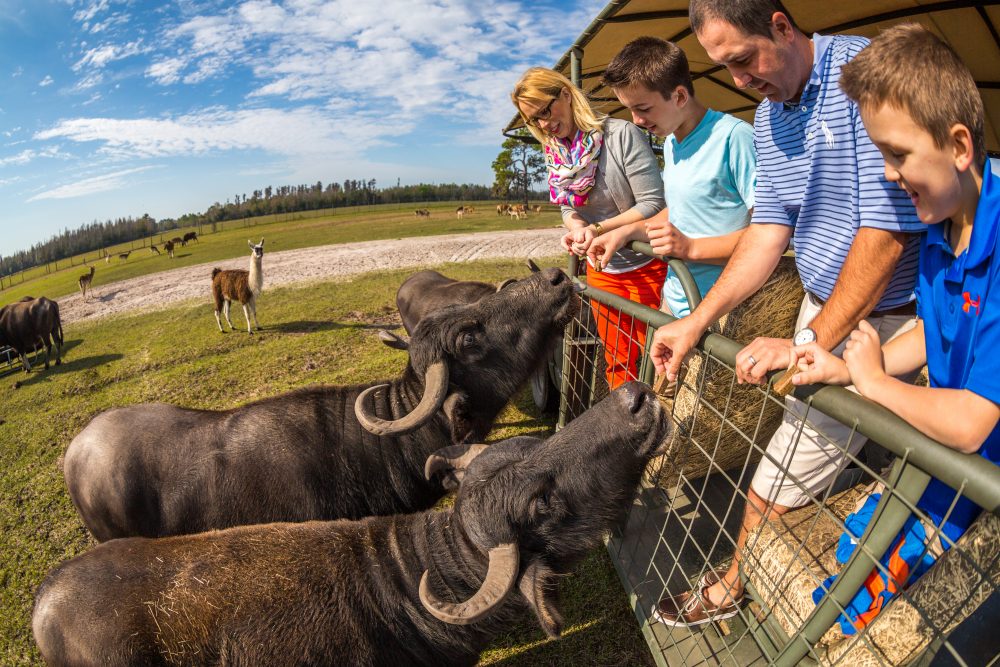 No prom photos, please
Custom photography marries GoPro-esque action shots with the laid-back look of an Instagram selfie.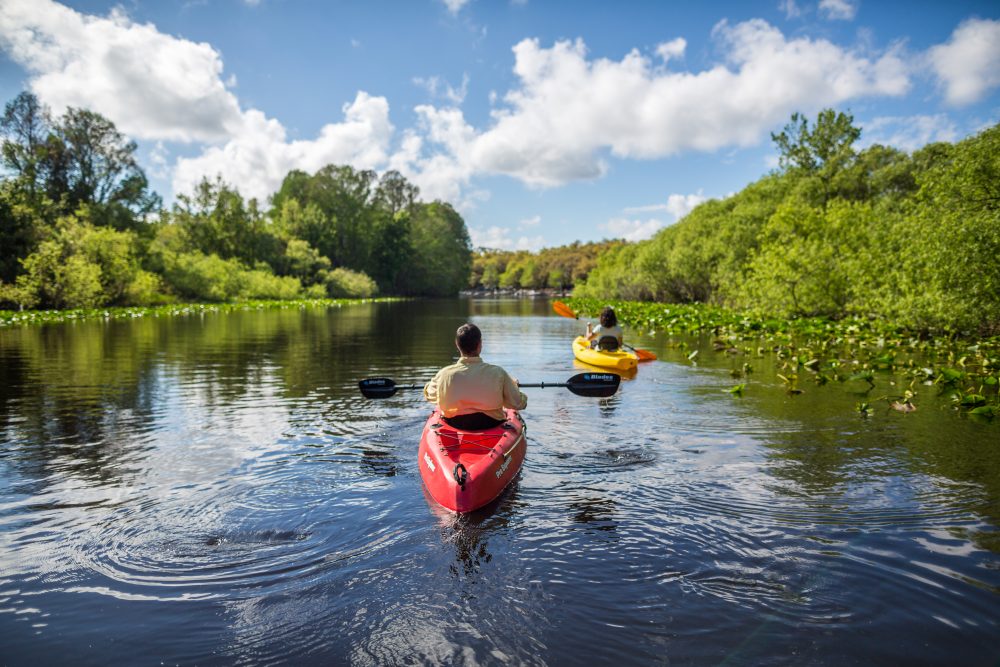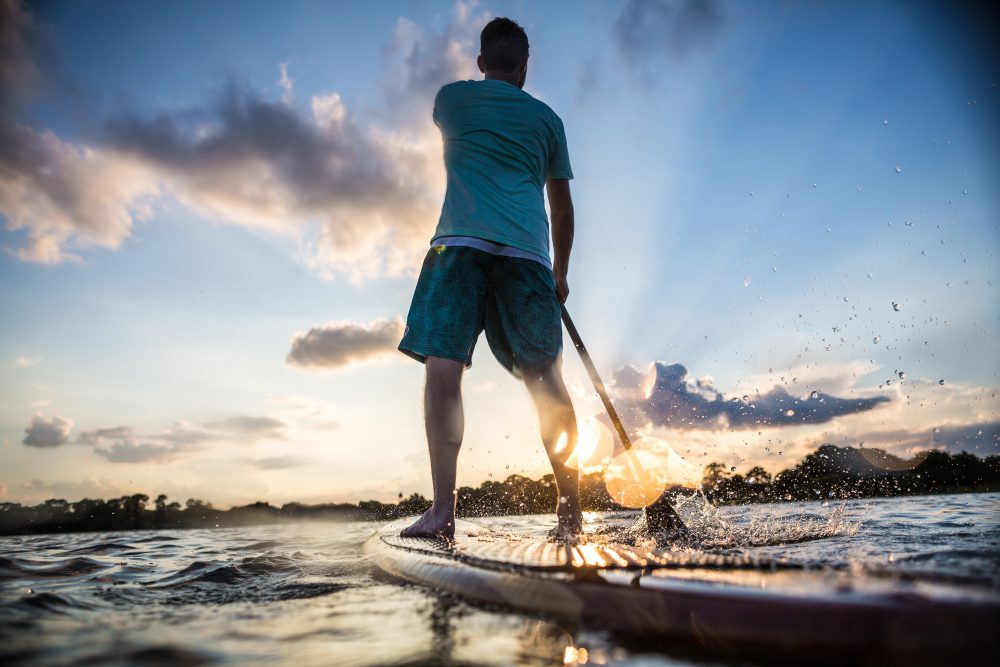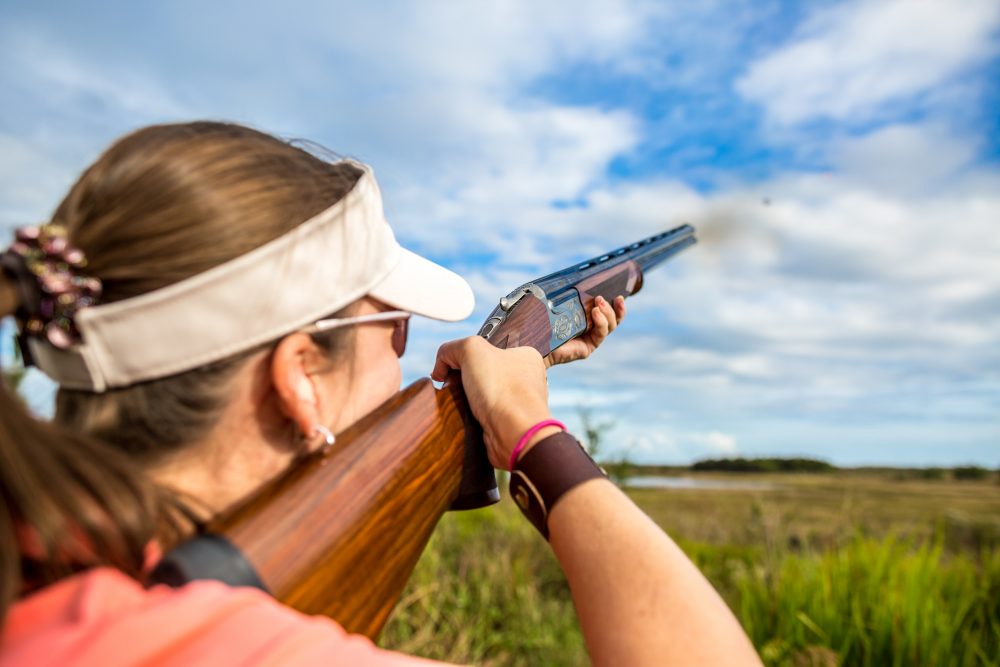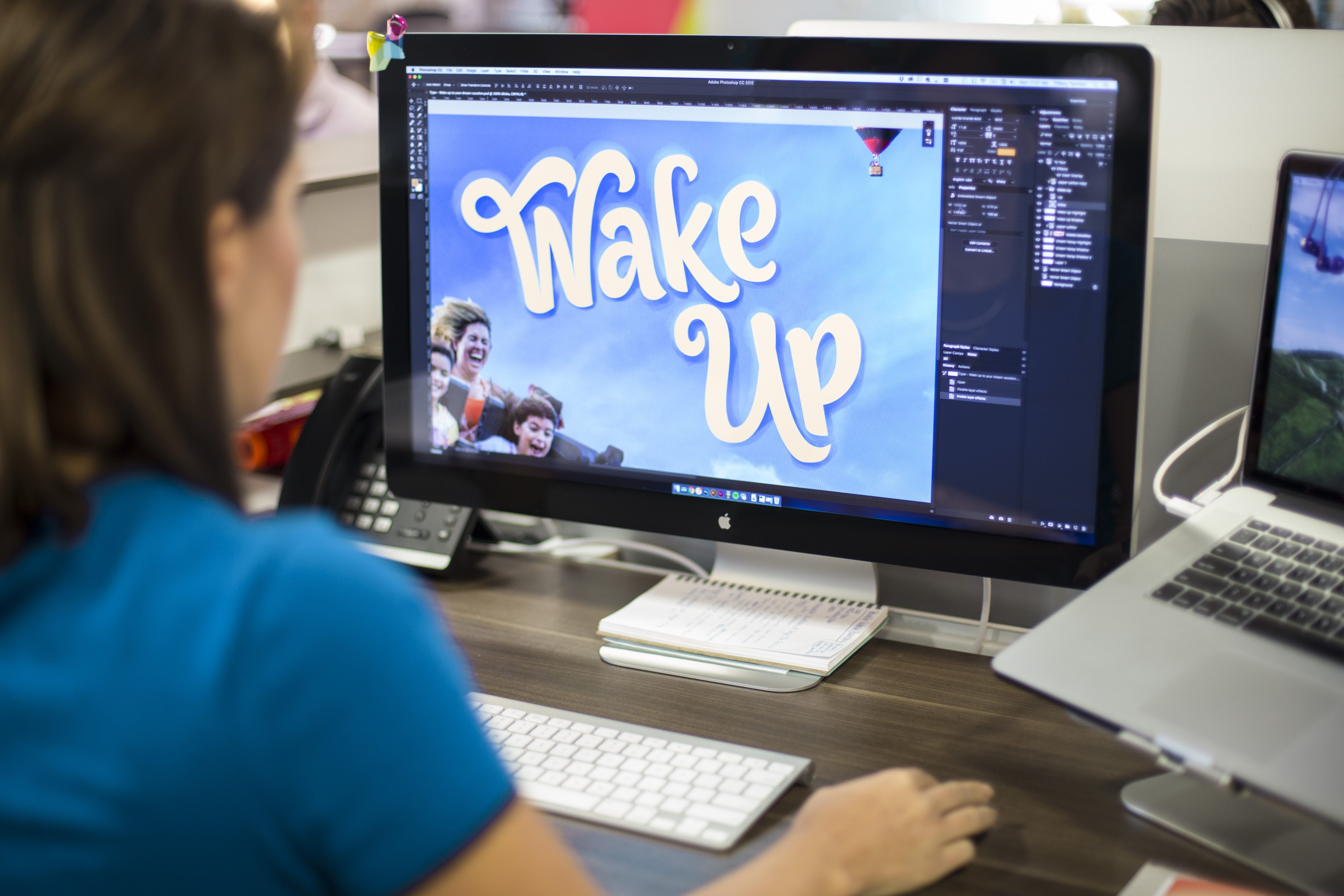 A Brand in Motion
Animated digital retargeting ads put our style into action (literally).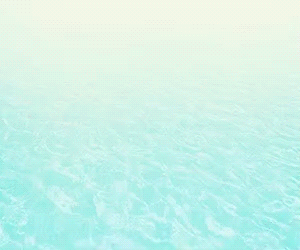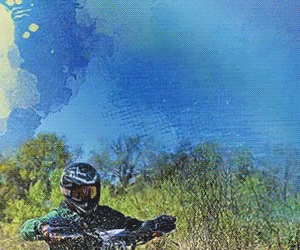 Wall-to-wall wonder
The campaign's aesthetics were even applied to the interior decor of VCF's Visitor Information Center for a thoroughly cohesive look.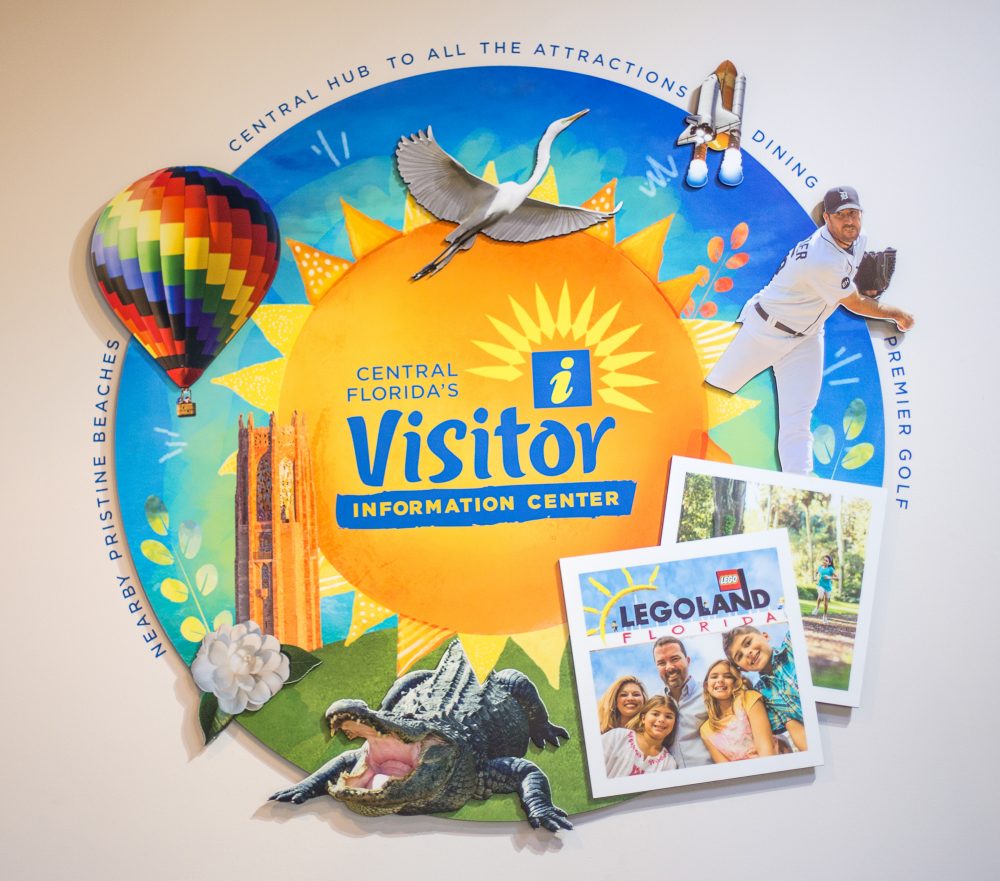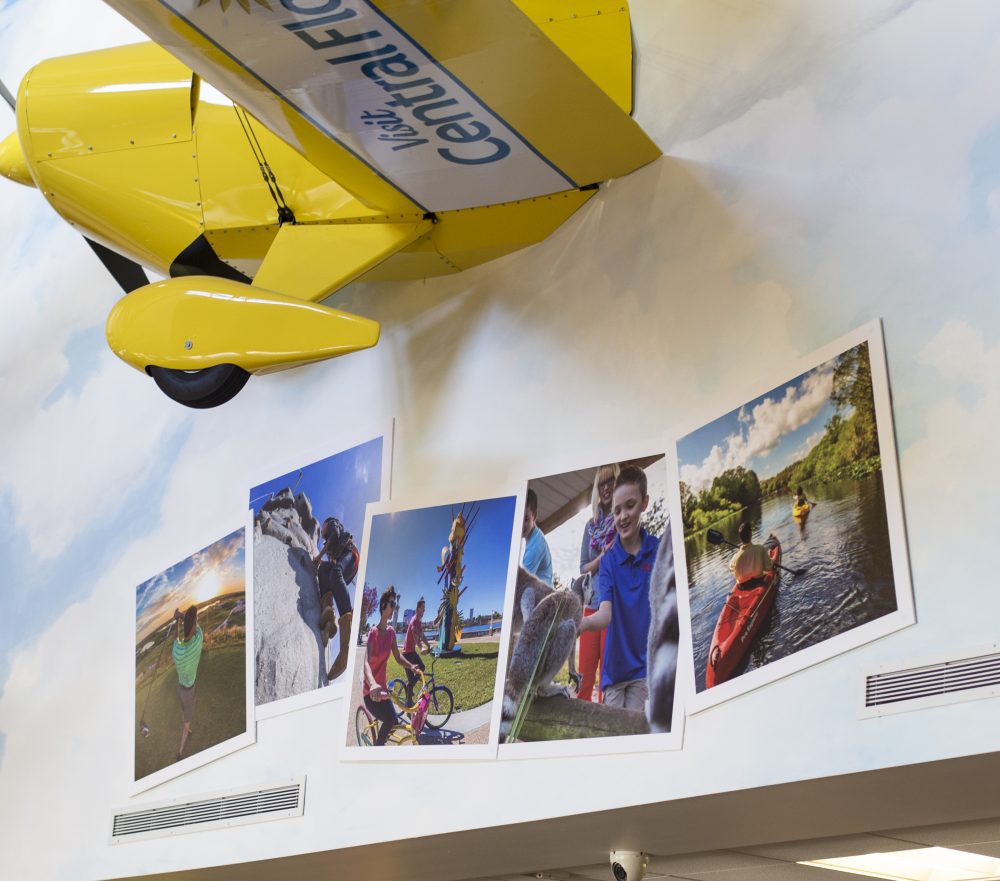 "You truly know our product and have a passion for promoting Polk County like we do … and it shows."
Kris Keprios
Tourism Sales and Marketing manager, Visit Central Florida