Lakeland Electric
Creating Smarter Utility Customers Who Value Cleaner, More Economical Power
After being awarded a $38 million Department of Energy contract to install smart meters and the associated infrastructure, Lakeland Electric chose CNP over some prominent national agencies to help the utility build community awareness for the benefits of the smart-grid concept.
Services & Expertise Brand Development, Media Planning, SEO & Digital Marketing, Web Design & Development
Industry B2C

Smart Meter 101
Old mechanical meters must be read manually to determine each customer's power usage. But smart meters send a wireless radio signal to the utility with the usage data being fed into a central database. The benefits are many – for the utility and customers. Power outages can be easily tracked and resolved. Customers can "see" their real-time power usage on a dedicated portal and – if they choose – shift their usage to avoid peak time rates and save money on their bill.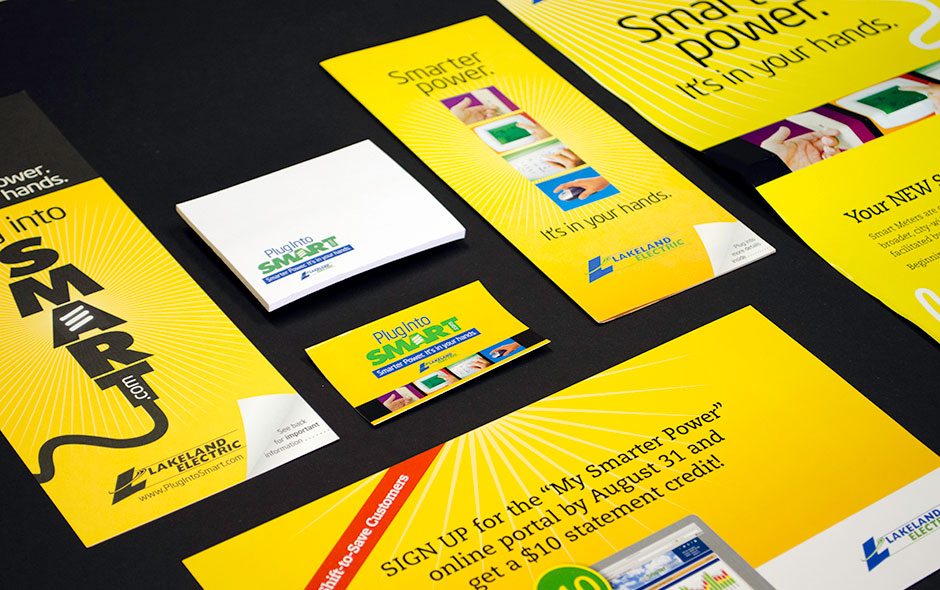 Powering up a high-voltage campaign
Because all 120,000 customers in Lakeland would be effected by such a far- reaching initiative, the campaign had to reach as many people as possible, in as many ways as possible. The content had to be universally understood by all demographic groups.
CNP created a branded campaign that could be applied to multiple communication tactics. Prior to launch, however, focus groups "blessed" the campaign design and messaging. A dedicated website served as a comprehensive hub of educational information. A brochure with similar information was created for those without Internet access. Supporting elements included customer letters, door hangers, posters, transit ads, a TV commercial, service truck wraps, billboards, specialty items, social media, event decorations and customer statement inserts. We also produced educational materials and branded wearables to educate and motivate Lakeland Electric employees.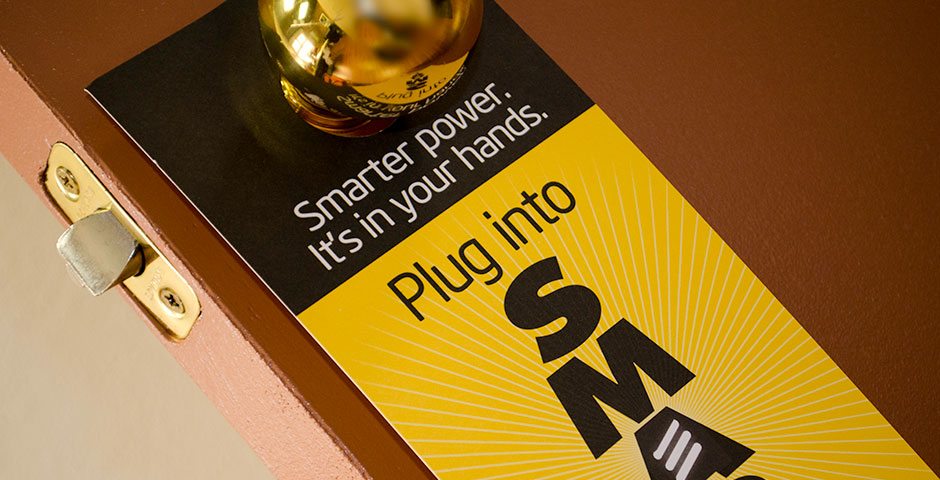 "I don't want a smart meter!"
CNP also helped Lakeland Electric navigate controversial PR waters. After being exposed to the news of the smart meter installation, a small but vocal minority of customers said thanks, but no thanks. They believed smart meters would effect their health or compromise their privacy. The truth is, a microwave oven or cell phone generates far more electromagnetic radiation than a typical smart meter. To help neutralize the protests, CNP regularly monitored and responded to negative web comments and editorials, delivering the straight facts about smart meter safety and benefits.
Searching for patterns with customized research
To help Lakeland Electric satisfy requirements of the government funding and learn more about customer rate structure preferences and usage habits, CNP helped Lakeland Electric engineer and manage a complex research study. The study involved the recruitment of customers to participate in four different trial groups, survey design, the development of communications materials and ongoing analysis.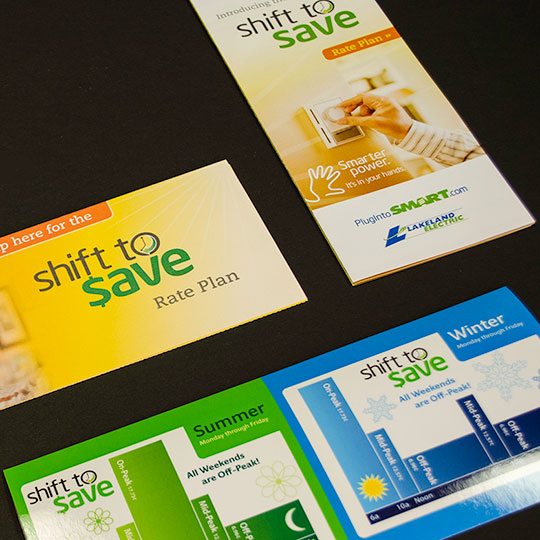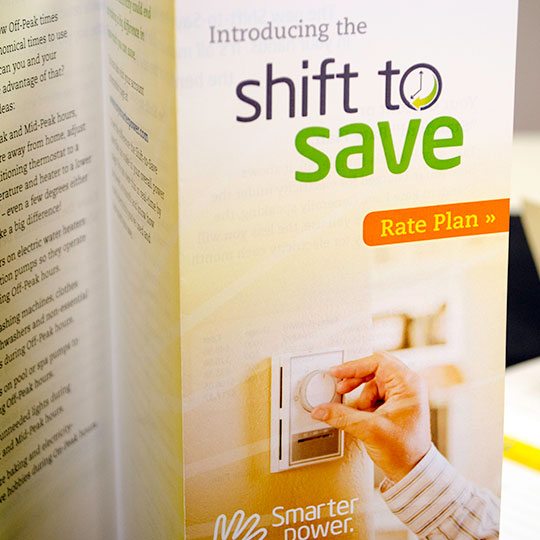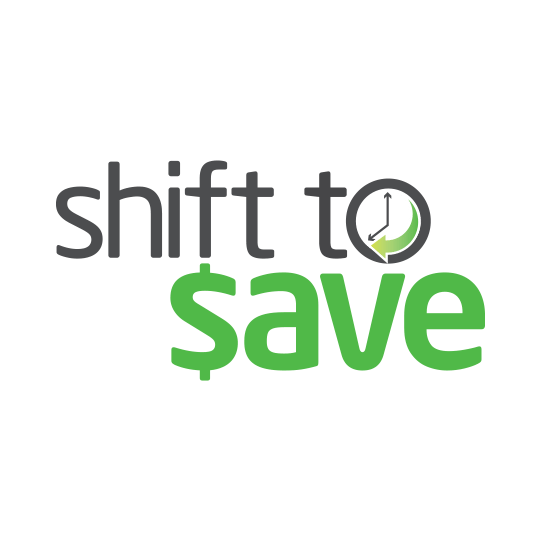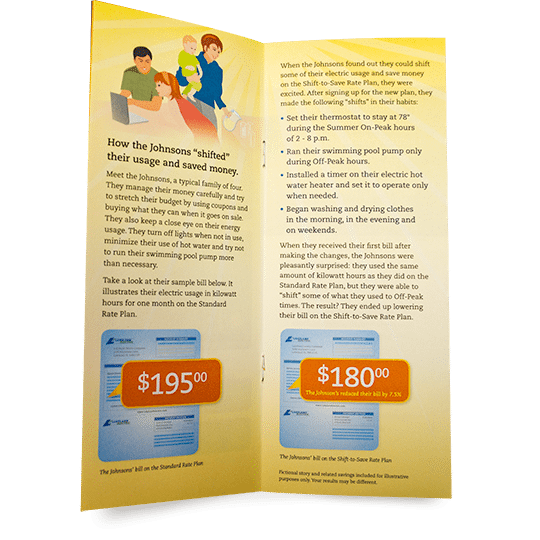 Plugging into success
Over the course of the campaign, customers who received their smart meters said they appreciated the quantity and quality of the educational information. Officials from other utilities across the U.S. praised the design and comprehensiveness of the multi-faceted program. And Lakeland Electric's General Manager called it a "superior campaign."